Be a Part of the Only Event that Unites Women Leaders in Life Sciences Law for Candid Discussion, Valuable Collaboration and Meaningful Networking.
Over 200 professionals attend this annual event each year designed for women life sciences practitioners to discuss the challenges and opportunities facing women in this industry, as well as to foster communication between like-minded individuals about the key legal developments for pharmaceutical, biotech, and medical device companies in the life sciences world.
Join a truly remarkable group of senior level women executives from the life sciences industry for substantive legal updates as well as great networking and mentoring opportunities.
Conference Co-Chair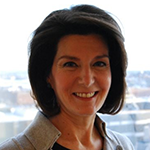 Tamara Joseph
General Counsel
Millendo Therapeutics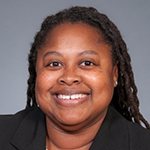 Robin Walker
Senior Vice President, Chief Legal Officer
Stoke Therapeutics
Alnylam Pharmaceuticals
Amgen
Bayer
Boehringer-Ingelheim
Boston Scientific
Bristol-Myers Squibb
Broad Institute
Eisai
Eli Lilly and Company
EMD Serono
FORMA Therapeutics
Incyte
Merck
Millendo Therapeutics
Nexus Pharmaceuticals
Selecta Biosciences
Stoke Therapeutics
Vertex Pharmaceuticals
---
This program will bring together a speaker faculty full of truly inspirational women, coming together to lead you through two days of of-the-moment discussions, substantive legal updates, and concrete tools you can implement immediately. Advice and strategies abound at this one-of-a-kind conference designed specifically to address the needs of women trying to advance and thrive in the Life Sciences field.
---
LEARN to advance and thrive in the life sciences field
BENEFIT professionally and personally from the advice and storytelling of other women in the industry
MEET with industry counterparts and expand your network with a focus on camaraderie
---
This conference is a great opportunity to step away from the demands of your day job and thoughtfully consider the future of your career path amongst this group of exceptional women.
Make sure you don't miss out on insightful discussions and meaningful connections that will help you to reach your goals and watch your career flourish. Registration is now open for the 2020 conference. Book early and save with early bird discount!
Reserve your seat today by calling 888-224-2480 or
Hear what past participants have to say about this one-of-a-kind event:

"If law firms and law departments are serious about developing women leaders, then they'll send them to this conference. The who's who of health care lawyers are here and there are multiple opportunities for informal networking and mentoring conversations."
– General Counsel, Enzyvant

"This conference is one of the few events I have attended that is focused on women helping women with real-life, practical tips on how to make a significant impact on your career. Many of the speakers are willing to share stories not just of success, but stories of adversity and how to turn those situations around into successful ones. I block my calendar early, so I can be sure to attend each year."
– Chief Legal Officer, Beam Therapeutics Inc.
---
ACI's Global Series of Life Sciences conferences bring together key sector stakeholders from around the globe to explore the most important trends impacting the many industries including pharmaceutical, biotechnology, medical device/diagnostics, and FDA-regulated consumer products. Our events cover every facet of legal and business relevance as well as controversy. Learn More