After two years and much anticipation, ACI's Flagship Summit for Women Leaders in Life Sciences Law will be returning LIVE and IN-PERSON to Boston.
This summer's reunion event will provide the renewed opportunities for in-person networking and collaboration that you've been waiting for, with the chance to meet, engage with and learn from nearly 200 female attorneys and executives from the biotech, pharmaceutical, and medical device industries.
Join an exceptional group of female leaders for valuable discussions about how the latest legal, administrative, and policy developments are impacting the life sciences industry and the roles of women in it. Attend and develop strategies for rising up the leadership ranks at your organization, charting your path for continued success, overcoming the challenges of a hybrid workplace, and building and capitalizing on your personal brand to expand your industry presence.
KEYNOTE INTERVIEW
Lessons in Leadership from the Covid-19 Pandemic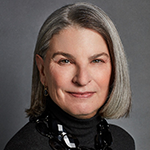 Sally Susman
Executive Vice President and Chief Corporate Affairs Officer
Pfizer
SPOTLIGHT SPEAKER
Diversity, Equity and Inclusion: How to Drive Sustaining Change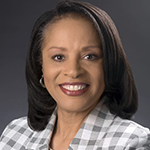 Celeste Warren
Vice President, Global Diversity & Inclusion Center of Excellence
Merck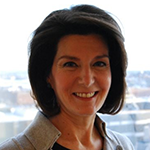 Tamara Joseph
Chief Legal Officer
Spero Therapeutics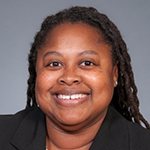 Robin Walker
Chief Legal Officer
Goldfinch Bio
Meet, Network and Learn From Female Industry Leaders Including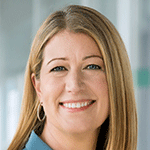 Shannon Thyme Klinger
Chief Legal Officer
Moderna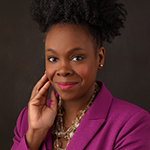 Lisa LeCointe-Cephas
SVP, Chief Ethics and Compliance Officer
Merck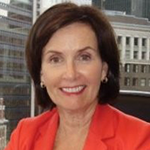 Sheila Connor
Vice President and Chief US Counsel
Biogen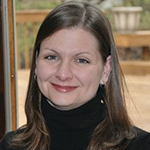 Amy Altshul
Senior Vice President
Head of Legal for Global R&D, Global Oncology and Global Commercial Activities
GlaxoSmithKline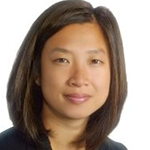 Sonia Chen Arnold
Sr. Director, Assistant General Counsel
Eli Lilly and Company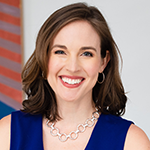 Aileen M. Fair
Senior Corporate Counsel
Litigation & Government Investigations | Antitrust & Competition Law
Bristol Myers Squibb
Sheea Sybblis
Assistant General Counsel & Practice Group Leader
Genentech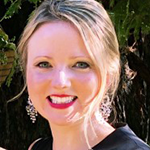 Deirdre Parsons
Senior Director, Global Public Policy & Government Relations
Alnylam Pharmaceuticals
NEW SESSION HIGHLIGHTS FOR 2022 INCLUDE
Building and Capitalizing on Your Personal Brand to Expand Your Industry Presence
Town Hall on Work-Life "Integration": How We Can Strive to Achieve the Best of Both Worlds in a Hybrid Work Environment
Ensuring the Success of the Next Generation of Female Life Sciences Lawyers: Tools for Effectively Managing, Training and Mentoring in a Virtual World
Incorporating Key Takeaways from This Year's "Top 10" Court Decisions Into Your Future Practice
Analyzing How the Latest Tech and AI Innovations Are Transforming the Life Sciences Industry and Your Role in It
Understanding How Women in Leadership Can Effectively Integrate ESG Priorities Into Their Organization's Strategy and Purpose
The Importance of Diversity in Clinical Trials: Implementing DE&I Principles into the Development, Approval and Commercialization of Drugs and Devices
ABOUT THIS CONFERENCE
With the life sciences industry currently experiencing unprecedented growth, innovation, and visibility, it is more important than ever that women in leadership work together to increase their prominence and recognition within the field. The ACI "WILS" conference has earned its standing as the one and only forum where female leaders in the life sciences legal industry can convene, connect, and call on one another to act regarding their careers, aspirations, and personal growth.
We hope you will join this outstanding community of today's as well as tomorrow's female life sciences leaders for what will be one of the most valuable gatherings of the year.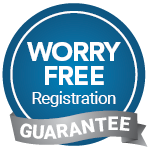 Register at the preferred early rate with our worry free cancellation guarantee.
Learn More
Network with Industry-Leading Women From
Abbott
Alnylam Pharmaceuticals
Bayer
Biogen
Bristol Myers Squibb
Eisai
Eli Lilly and Company
EMD Serono
Genentech
GlaxoSmithKline
Goldfinch Bio
Merck
Moderna
Olympus Corporation
Pfizer
Regeneron
Pharmaceuticals, Inc.
Spero Therapeutics
Sumitovant Biopharma
OUR MISSION
This conference brings together in house and private practice professionals from the Pharmaceutical, Biotechnology, and Medical Device industries, well-versed in patents, IP, fraud and abuse compliance/enforcement, products liability, regulatory, M&A, and transactional law, and more providing most conducive setting for networking and career development between female legal, business, and compliance professionals.
OUR PROMISE
ACI's Women Leaders in Law Series aims to promote diversity and increase the prominence of women in the legal community through substantive legal discussion, professional development, and woman-to-woman networking. Our conferences provide industry specific forums for female powerbrokers to unite and discuss the substantive legal developments, challenges and opportunities facing women in their respective industries as well as provide them with the business contacts and communication and leadership skills necessary for continued success and career advancement.
If law firms and law departments are serious about developing women leaders, then they'll send them to this conference. The who's who of health care lawyers are here and there are multiple opportunities for informal networking and mentoring conversations.
This conference is one of the few events I have attended that is focused on women helping women with real-life, practical tips on how to make a significant impact on your career. Many of the speakers are willing to share stories not just of success, but stories of adversity and how to turn those situations around into successful ones. I block my calendar early, so I can be sure to attend each year.
GLOBAL SERIES OF LIFE SCIENCES

The Women Leaders in Life Sciences Law conference is part of a group of life sciences conferences that cover every facet of legal and business relevance as well as controversy.
Learn More