400+
Attendees

15+
Revamped Panel Discussions

60+
Speakers,
Including over Two Dozen Faculty Members from Industry and The Judiciary

2
Days of Networking
We are Thrilled to Announce Our 2021 Conference Co-Chair: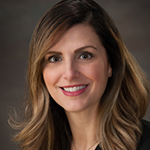 Lisa Dunkin
Assistant General Counsel, Litigation
Zimmer Biomet
Meet, Network With and Gain Essential Insights from Leading In-House Counsel, Including:

Elizabeth Balakhani
Assistant General Counsel
GSK

Zane Riester
Senior Counsel
Johnson & Johnson

Christopher M. Guth
Senior Assistant General Counsel
Bayer

Donald LeGower
Assistant General Counsel – Litigation and Government Investigations
Bristol-Myers Squibb

Adrienne M. Hollander
Assistant General Counsel
American Regent Inc., a Daiichi Sankyo Group Company

Max Heerman
Senior Legal Counsel, Litigation
Medtronic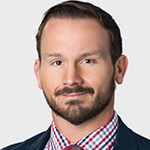 Justin Witzmann
Senior Litigation Counsel
Nuvasive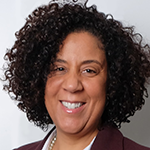 Michele Suggs Adeleye
Vice President and AGC, Chief Counsel Digital
Pfizer
Hear from our Esteemed Judges:

Honorable Karen K. Caldwell
Chief Judge
U.S. District Court, E.D. Kentucky
Chair
Judicial Panel on Multidistrict Litigation (JPML)

Honorable Nancy J. Rosenstengel
Chief Judge
U.S. District Court, S.D. Illinois

Honorable Eduardo C. Robreno
Senior Judge
U.S. District Court, E.D. Pennsylvania

Honorable William F. Highberger
Superior Court Judge
Los Angeles County Superior Court
Don't miss this year's conference highlights

Hybrid Virtual/In-Person Trial Practice Toolkit
Leading trial attorneys will explore post-pandemic trial practice, new and evolving client and court expectations, and strategies for conducting litigation in a hybrid virtual/in-person world.

FDA Think Tank
Former FDA Chief Counsels will examine the latest FDA initiatives influencing the products liability sphere.

New MDL Focus Sessions
Leading defense counsel will engage in in-depth discussions on combatting plaintiff tactics that transform MDLs into the behemoth litigations we see today as well as navigating the remand process from transfer to trial.

Spotlight on Opioid and NDMA Litigations
Two all-star panels will explore takeaways from the NDMA and opioid litigations and explain how this is significant for future product liability trial practice in the life sciences.

Post-COVID-19 Jury Data Unveiled
Leading jury consultants will share data on how the COVID-19 pandemic is actually impacting juror mindsets, perceptions, and verdicts.

Roadmap for Post-Albrecht Preemption
Top drug and device product liability litigators will analyze and discuss recent rulings to create a future roadmap for obtaining Albrecht preemption.
In-person Conference Participation Requirements
As per New York City's requirements, all attendees and staff are required to provide proof of having received at least one dose of a COVID-19 vaccine. A negative COVID-19 test result will not qualify for entry into the conference. Vaccination proof must be accompanied with a government-issued ID.
In addition, as per the guidance of the CDC, we encourage all attendees to wear a mask or face covering at all times while at the conference and its social functions, except in limited settings such as during meals.
We reserve the right to deny entry to anyone not following the requirements above. Please note our entry policy is subject to change at any time based on changing local, state of federal regulations.
Exceptional In-House
Participation
Your once-a-year opportunity to brainstorm with top in-house counsel including General Counsel and Chief Litigation Officers from diverse pharmaceutical and medical device companies and members of the products liability defense bar
Strengthen Relationships & Establish New Connections
Network and brainstorm with the Who's Who of the products liability defense bar from leading litigators in the field as well as from over 25 in-house counsel responsible for handling litigation on behalf of the country's top life sciences companies
The Most Relevant,
Forward-thinking Content
Join in high-level sessions focused on your most pressing challenges and opportunities
Federal and State Judges and
Government Enforcers
Gain a 360 degree view of products liability litigation from all the key stakeholders
See why professionals attend each year to network and discuss actionable strategies to surmount new litigation challenges.
In-house

counsel for:
Pharmaceutical Companies
Medical Device Companies
Biotech Companies
Health Care Organizations
Attorneys practicing in:
Pharmaceuticals
Drug and Medical Devices
Products liability
Mass Tort
Complex and Multidistrict Litigation Healthcare
ACI's Global Series of Life Sciences Conferences Bring together key sector stakeholders from around the globe to explore the most important trends impacting the many industries including pharmaceutical, biotechnology, medical device/diagnostic, and FDA-regulated consumer products. Our events cover every facet of legal and business relevance as well as controversy. Learn More