Join us as we celebrate the 25th Anniversary of ACI's Annual Flagship Conference on Drug & Medical Device Litigation.
ACI's Drug and Medical Device Litigation is truly the only event of its kind to stand the test of time. This conference has united the greatest minds of the pharmaceutical and medical device product liability defense bar for the last quarter century. Designed for masters-level strategy sharing and bringing together hundreds of industry leaders each year from both in-house, private practice and government, this is the only forum at which to gain essential winning life sciences product liability litigation strategies.
CONFIRMED IN-HOUSE SPEAKERS
Engage and Interact with Leading In-House Counsel from Top Drug & Device Companies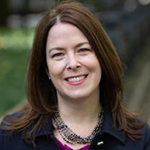 Mary-Alice Barrett
Associate General Counsel
Genentech
Patricia A. Barbieri
SVP, General Counsel and Secretary, Legal and Corporate Affairs
Daiichi Sankyo
Adam Bassing
Associate General Counsel, U.S. Litigation & Global Safety
UCB, Inc.
Candace Camarata
Associate General Counsel
Beckton, Dickinson and Company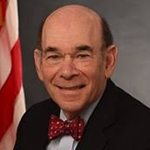 Robert P. Charrow
General Counsel
U.S. Department of Health and Human Services (HHS)
Howard M. Cyr
Assistant General Counsel
Teleflex
Ashley Garry
Senior Legal Counsel
ArTara Therapeutics
Charna Gerstenhaber
Vice President, Head of Litigation & Investigations
Novartis Pharmaceuticals
Christopher Guth
Senior Assistant General Counsel
Bayer
Amy Todd Klug
Associate General Counsel, Litigation & Corporate Operations, Legal Affairs
Daiichi Sankyo, Inc.
Veronica M. Lei
Assistant General Counsel – Litigation and Legal Compliance
Eli Lilly and Company
Sarah Padgitt
Associate General Counsel
Baxter
Richard W. Silbert
VP, Chief Legal Strategist
Purdue Pharma L.P.
Matthew L. Stennes
Vice President, Chief Litigation & Investigations Counsel
Medtronic
Carly W. Stephani
Principal Litigation Counsel, Litigation & Global Investigations
Medtronic
Sheea Sybblis
Associate General Counsel
Nestle Health Science
Brennan Torregrossa
Senior Vice President, Head of Global Litigation
GSK
Learn from Renowned Jurists
Honorable Karen K. Caldwell
Chief Judge
U.S. District Court, E.D. of Kentucky
Panel Judge
Judicial Panel on Multidistrict Litigation (JPML)
Honorable F. Dennis Saylor, IV
Chief Judge
U.S. District Court, D. Massachusetts
Honorable John R. Tunheim
Chief Judge
U.S. District Court, D. Minnesota
Honorable Eduardo C. Robreno
Senior Judge
U.S. District Court, E.D. Pennsylvania
Honorable William F. Highberger
Superior Court Judge
Los Angeles County Superior Court
Honorable Rex Burlison
Circuit Judge
22nd Judicial Circuit of MO
You Asked, We Listened – New for 2020
Covid-19's Impact on Drug and Medical Device Litigation
A comprehensive and timely analysis of the implications of Prep Act immunity on future drug and device litigation and an assessment of potential Covid-19 related MDLs.
Virtual Trial Practice Toolkit
Leading trial attorneys share strategies and best practices for conducting virtual/remote discovery, witness preparation, depositions, mediations, oral arguments and more.
MDL Case Study
Analysis of the unique nuances of three of 2020's most significant MDLs – Hernia Mesh, Valsartan and Zantac.
"5 Cs" of Successful In-House Counsel – Law Firm Partner Relationships
Join a unique conversation with our in-house counsel faculty designed to shed light on the expectations of in-house counsel from their law firm partners regarding cost, competency, communication, collaboration and culture.
A View from the Bench — 2020 Edition
Judicial insights on how this year's unprecedented events have impacted dockets, court functions, judicial proceedings and the JPML in general.
Special Focus Sessions
Advanced discussions surrounding this year's changes to FDA approval processes as well as how current events are impacting juror mindsets, perceptions and verdicts in drug and device cases.
Crisis Management Boot Camp
Lessons learned from COVID-19 on strengthening your response capabilities and minimizing business disruption in the face of a company or industry crisis.
Product Recall Do's and Don'ts
Gain best practices for coordinating your team and minimizing damage to your company in the face of a nationwide product recall.
Diversity and Inclusion Town Hall
Let your voice be heard in this unique open floor session on Diversity & Inclusion initiatives and challenges, designed to give all attendees an opportunity to add to the dialogue.
High-Profile Prescription Drug and Medical Device Cases
In the last 10 years, nearly 300,000 product liability cases were filed in District Court, involving medical devices or pharmaceuticals products, including MDL-associated cases.
Join us this December to acquire firsthand insights from industry experts, and gain invaluable strategies to surmount the latest litigation challenges being faced by the drug and medical device products liability defense bar.
$4 BILLION
DEPUY ASR HIP
2013
$1.4 BILLION
STRYKER REJUVENATE AND ABG II HIP IMPLANTS
2014
$1.2 BILLION
PREMPRO
2011
$775 MILLION
XARELTO
2019
$460 MILLION
AVANDIA
2010
$150 MILLION
ANDROGEL
2017
$76 MILLION
RISPERDAL
2016
Exceptional In-House
Participation
Your once-a-year opportunity to brainstorm with top in-house counsel including General Counsel and Chief Litigation Officers from diverse pharmaceutical and medical device companies and members of the products liability defense bar
Strengthen Relationships & Establish New Connections
Network and brainstorm with the Who's Who of the products liability defense bar from leading litigators in the field as well as from over 25 in-house counsel responsible for handling litigation on behalf of the country's top life sciences companies
The Most Relevant,
Forward-thinking Content
Join in high-level sessions focused on your most pressing challenges and opportunities
Federal and State Judges and
Government Enforcers
Gain a 360 degree view of products liability litigation from all the key stakeholders
Over 450 attended the 2019 event, including representatives from such leading life sciences companies as:
Abbvie
Abiomed
Allergan
American Regent
Amneal Pharmaceuticals
AstraZeneca
Bausch Health
Bayer
Becton, Dickinson and Company
Biogen
Boehringer-Ingelheim
Bracco Diagnostics
Bristol-Myers Squibb
Cardinal Health
Carestream Health
Daiichi Sankyo
Eli Lilly & Co.
Endo Pharmaceuticals
Galderma
Genetech
GTI
GSK
Johnson & Johnson
LivaNova
Medtronic
Mylan
Novo Nordisk
Nuvasive
Olympus Corporation
PDL BioPharma
Pfizer
Purdue Pharma
Sage Therapeutics
Sandoz
Sanofi
Stryker Corporation
Teleflex
Teva Pharmaceuticals
Zimmer Biomet
UCB
W.L. Gore
See why 450+ professionals attend each year to network and discuss actionable strategies to surmount new litigation challenges.
In-house

counsel for:
Pharmaceutical Companies
Medical Device Companies
Biotech Companies
Health Care Organizations
Attorneys practicing in:
Pharmaceuticals
Drug and Medical Devices
Products liability
Mass Tort
Complex and Multidistrict Litigation Healthcare
---
We hope to see you in December! Register early and save with the Early Bird discount today!
Register now
---
ACI's Global Series of Life Sciences Conferences Bring together key sector stakeholders from around the globe to explore the most important trends impacting the many industries including pharmaceutical, biotechnology, medical device/diagnostic, and FDA-regulated consumer products. Our events cover every facet of legal and business relevance as well as controversy. Learn More