Master the essentials of key pricing and rebate concepts and methodologies
Welcome to ACI's Passport to Proficiency on Rx Drug Pricing and Rebate Fundamentals. We have designed this course to make you proficient in essential pricing and rebate concepts under Medicaid, Medicare, and other related government payor programs, including those under the auspices of PHS 340B, the VA, and DoD.
This intensive training program will give novices and experienced practitioners alike a thorough understanding of core pricing competencies and applicable changes in the reimbursement structures of key payor programs.
Gain exclusive and unparalleled access to an in-depth guide on navigating the legal and regulatory maze of prescription drug pricing and rebates.
ACI's goal is to provide you with a live glossary of essential pricing terminology, as well as analysis of the latest developments affecting Rx drug pricing and rebates including the CMS final rule on MDRP, actions on 340b pricing and co-pays and more…
We will provide a complete course of study for foundational elements, as well as a strategy guide for tackling complex challenges that will benefit the industry novice and the veteran.
Let us help you master the basics and prepare for the complexities.
---
View our 2022 Session Calendar
Week 1
Nov. 1

&

3

Drug Pricing and Rebate Essentials and Introduction to Medicaid

Week 2
Nov. 8

&

10

Medicare Pricing and Rebate Essentials

VA and DOD Rx Pricing and Rebates

Week 3
Nov. 15

&

17

PHS 340B

Advanced CMS Pricing and Rebate Topics

Week 4
Nov. 29

&

Dec. 1

Pricing and Reimbursement for New Products and Therapies
REAL-LIFE BENEFITS OF ATTENDING
UNDERSTAND how price is established and how the rebate system works
DEFINE key pricing terms under Medicaid, Medicare, PHS 340 and other key government payor programs
MAKE sense of complex pricing and rebate calculations that go beyond the essentials
EXAMINE the latest developments impacting the drug pricing and rebate programs, from the CMS final rule on MDRP and 340b litigation to the most favored nation model and more…
COMPREHEND pricing strategies and key considerations for new products and therapies
LAW FIRMS
Attorneys with practice areas in:

Government Contracts and Managed Markets
Pharmaceuticals
Healthcare
Food & Drug
PHARMACIES
Corporate Counsel/General Counsel
Vice Presidents, Officers, Directors and Managers for:

Pricing
Business Development
PHARMACEUTICAL COMPANIES
Corporate Counsel/General Counsel
Vice Presidents, Officers, Directors and Managers for:

Pricing, Pricing Strategy, Pricing Analytics
Contracts and Reimbursement
Managed Markets
Managed Care
Government Programs
Medicaid/Medicare Rebates
Finance/Accounting/Audit
Government Affairs

Compliance Officers
PBMs
Corporate Counsel/General Counsel
Vice Presidents, Officers, Directors and Managers for:

Contract Management
Network Pharmacy
Retail Pharmacy Operations
Government Programs
Pricing and Operations
Clinical Operations
Industry Relations
PLANS
Corporate Counsel/General Counsel
Vice Presidents, Officers, Directors and Managers for:

Pharmacy Networks
Pharmaceutical Contracting
Clinical
Pharmacy Services
Excellent and very capable list of speakers. Not always this good and comprehensive at other programs.
All encompassing overview of government program and current issues.
EARN CPE CREDITS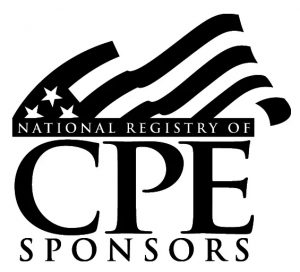 American Conference Institute is registered with the National Association of State Boards of Accountancy (NASBA) as a sponsor of Continuing Professional Education (CPE) on the National Registry of CPE Sponsors.
Boards of Accountancy have final authority on the acceptance of individual courses for CPE credit. Complaints regarding registered sponsors may be submitted to the National Registry of CPE Sponsors through its website: www.nasbaregistry.org
For more information, visit our webpage.