IMPORTANT NOTICE
Originally scheduled for April 1–2, 2020, Food Law – Regulation, Compliance, and Litigation will now take place on July 15–16, 2020 in Chicago, IL.
Our Food Advertising & Marketing Law Master Symposium will now take place on July 17, 2020.

---
Network and brainstorm with top regulatory and compliance executives and legal counsel.
ACI's Food Law conference is a unique, interactive forum where key legal, regulatory and compliance stakeholders for the food industry will gather to discuss how to best prepare for the future by examining current challenges, benchmarking existing strategies, and analyzing critical areas for innovation.
The "Who's Who of the Food Law Bar" will give you critical insights as they discuss and analyze:
Focus on Plant-Based "Meats" and "Milks": Anticipating the FDA's/USDA's Regulatory Platform
Status check on CBD and Cannabis for the Food Industry
Analysis of the Current Trade and Tariff Environment on the Food Industry
Social Media Think Tanks on the Role of Influencers/Virtual Influencers and User-Generated Content for the Food Industry
Recalls and Crisis Management Integration War Room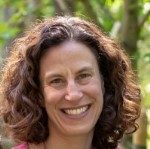 Danielle Lemack
Assistant General Counsel
HP Hood LLC (Lynnfield, MA)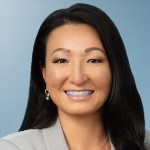 Heili Kim
Partner
Faegre Drinker
Townhall sessions with USDA and FTC
Featured In-House Counsel From
Barilla America, Inc.
Campbell Soup Company
Danone North America
Jelly Belly Candy Company
HP Hood LLC
Mondelēz Global LLC
Ocean Spray Cranberries Inc
Whole Foods
Maximize Your Conference Experience
Two half-day sessions in intimate setting to offer you additional benchmarking opportunities with your peers and chaired by expert practitioners:
Also, back by popular demand – ACI's one-day in-depth Food Advertising & Marketing Law Master Symposium. Join us on July 17th for an entire day of think tank style programming dedicated to solving the numerous advertising and marketing challenges that food companies face as they promote their products.
Food and Beverage Industry:
In-House Counsel, with responsibilities for corporate law, litigation, regulation, advertising, and promotion
Compliance and Government Affairs Officers and Executives
Safety and Quality Officers and Managers
Nutrition and Labeling Directors and Executives
Regulatory Affairs Officers and Executives
Law Firm Attorneys for Food and Beverage Industry whose practices focus on:
FDA/Food law
Advertising and Promotion
Litigation
---
Attend this conference and learn how to navigate the regulatory maze that plays such a crucial part in your cases, practice areas, and business objectives.