* Pay-for-Delay Lawsuits * Price Fixing Investigations *
* M&A Scrutiny in the U.S. and Abroad *
* New Antitrust Enforcement Policies *
Now more than ever, life sciences companies must remain abreast of the emerging enforcement trends as well as the government's antitrust analysis for evaluating anticompetitive behavior.
As we proceed through 2021, the spotlight on antitrust in the life sciences industry shines brighter than ever. For several years, state and federal antitrust enforcers in the U.S. and even international antitrust and competition authorities have been watching the life sciences industry closely for anticompetitive activity. The Biden Administration is forming its new competition policy and there is pending antitrust legislation which will affect the life sciences industries. A recent series of criminal antitrust investigations brought by the U.S. DOJ and state Attorneys General offices alleging generic price fixing collusion, and a novel multinational task force now in place to examine the anticompetitive impact of life sciences M+A activity is raising life sciences antitrust concerns to an all-time high.
That is why you do not want to miss the chance to attend the only event on the market where you can hear from antitrust enforcers, leading in-house counsel, and  law firm attorneys on how to successfully tackle the most complex antitrust challenges currently facing biopharmaceutical manufacturers.
Distinguished Conference Co-Chairs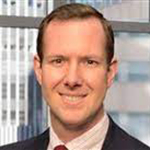 Ian R. Conner
Partner
Latham & Watkins LLP
(Former Director of the FTC Bureau of Competition, 2019-2021)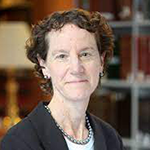 Debbie Feinstein
Partner
Arnold & Porter Kaye Scholer LLP
(Former Director of the FTC Bureau of Competition, 2013-2017)
Join us virtually for ACI's premiere conference on Life Sciences Antitrust this fall and gain critical insights on topics including:
Current FTC and European Competition Authority Priorities in Life Sciences Antitrust Enforcement
The Latest Legislation and Competition Policy Being Contemplated by the Biden Administration and What it Means for the Life Sciences Industry
What the Global Life Sciences Industry Needs to Know About The "Multilateral Pharmaceutical Merger Task Force" and the Future of Pharma M&A Internationally
A Deep Dive Into Recent Criminal Generic Price Fixing Cases And How They May Change the Future of Competition in the Industry
What Does the Future Hold for Reverse-Payment Settlement Litigation, Patent Thicketing and Restrictive Distribution Agreements?
The Implications of Recent Court Decisions and Enforcement Activity Related to Product Hopping, Sham Petitioning, Product Bundling and Loyalty Rebating