Request Full Agenda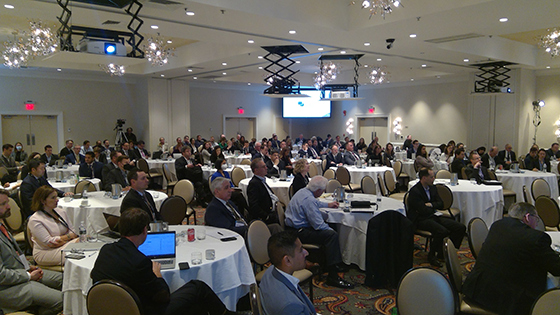 Flip through our 2023 conference brochure and discover what's new this year, including key sessions such as:
Keynote interview with Honorable Leonard P. Stark, United States Judge, U.S. Court of Appeals for the Federal Circuit (Former Chief Judge, United States District Court, District of Delaware)
Amgen v. Sanofi: Understanding How the Supreme Court May Re-Shape §112
§101 in the Balance: Comparing Current Requirements with Proposed Reforms for Patent Subject Matter Eligibility
View from the Bench: Spotlight on PIV Litigation in DE and NJ
2023 Agenda is Available!
---
How We Will Use Your Data
We will process your personal data in order to provide you with the information that you have requested, and to share information about our events and products, deemed relevant to you, in accordance with our Privacy Policy. If you have any questions about how we will use your personal data, or our privacy policy, please contact [email protected].
American Conference Institute has not authorized the use or sale of its list by any outside organization. Anyone claiming to have our list is not legitimate.
If you decide that you no longer wish to receive information about our events and products, you can contact us any time at [email protected]. Each of our marketing communications (whether by email, phone, facsimile, post or SMS) will also include an appropriate and easy way for you to unsubscribe.
American Conference Institute, Two Park Avenue, 20th Floor, New York, NY 10016 USA T: 1-888-224-2480 E: [email protected]
---