Meet And Network With The Key Influencers Shaping The Law, Policy And Proceedings of Paragraph IV Litigation
Each spring, leading pharmaceutical patent litigators for brand name and generic drug companies gather at the Paragraph IV Disputes conference to discuss, debate, and analyze the latest trends, judicial rulings and legislative developments affecting Hatch-Waxman litigation.
As the industry prepares to address the fall out of global pharmaceutical patent losses of billions of dollars on the Hatch-Waxman landscape, the time for this conference has never been more relevant.
2020 Key Features
The 2020 Agenda Features Exclusive Keynotes,
In-depth

Focus Sessions, and Extended Networking Opportunities
FIRESIDE CHAT WITH THE FEDERAL CIRCUIT
Exclusive interview with the Hon. Kathleen M. O'Malley, United States Circuit Judge
DISTRICT COURT INSIGHTS
Interactive discussions with District Court Judges and Magistrate Judges from D.N.J.; D. Del.; E.D. Pa.; E.D. Tex.
FTC KEYNOTE ADDRESS
Insights on antitrust developments impacting brands and generics
SPECIAL FOCUS SESSIONS ON THE PTAB
APJs Roundtable and advanced discussions on policy, practice, procedure, and the Appointments Clause
FOUR NEW BREAKOUT TRACKS
Featuring an In-House Solutions Studio and Litigators War Room
EXTENDED NETWORKING BREAKS
Connect and reconnect with industry colleagues and establish new relationships
FDA THINK TANK
Initiatives impacting drug access and litigation
15+
Esteemed Judges & Government Enforcers
100+
Companies on the Faculty & Advisory Board
Brian Anderson
Vice President & Assistant General Counsel, IP Litigation
Allergan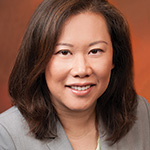 Pearl T. L. Siew
Senior Vice President and Head, Intellectual Property
Eagle Pharmaceuticals, Inc.
Attend two interactive working groups that go beyond textbook theory to provide the real and practical "at your fingertips" knowledge that you will require.
Who You Will Meet
Patent attorneys and litigators (in-house & law firms) who represent:
Brand name pharmaceutical companies
Generic pharmaceutical companies
Biopharmaceutical companies
…the smaller breakout sessions allow participants to tailor their conference experience to meet their specific needs, and exchange ideas in an intimate and dynamic environment.
This is the best

high-level

conference on Paragraph IV disputes…
Attend the conference that the "Who's Who" of Hatch-Waxman litigators have designated as the forum which sets the standards for Paragraph IV practice. Register now and be part of the prestigious meeting of the minds.