Showcasing Powerful Women in Intellectual Property
During this IP-focused conference, women in Intellectual Property roles come together to explore industry trends and other important factors impacting today's women leaders and practitioners in IP. This year's event highlights the role of women leaders in Intellectual Property with a special focus on technology and innovation.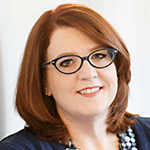 Melissa Jobe
Director, Corporate Intellectual Property
T-Mobile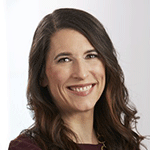 Bridget Smith
Assistant General Counsel, Intellectual Property
Relativity Space
Think Tank on How Women-led Initiatives are Shaping Intellectual Property
Harnessing the Power of Mentorship to Fostering Growth and Development in Women's IP Careers
Spotlight on Technological Advancements and IP Rights: The CHIPS Act, AI, Blockchain, Web3, NFTs, Cleantech
A Heart-to-Heart Discussion on Diversity, Equity and Inclusion in IP and How Do We Move Forward
Focus Group on Closing the Generational Gap and Transitioning to Retirement
Special Sessions on Trademarks and Trade Secrets
The conference had an amazing lineup of distinguished speakers, and the content was even more informative than I anticipated. ACI and the Women in IP Law Network knocked this Summit out of the park!
The size and format made it very approachable, had a good mix of content, and allowed the opportunity to make deep connections as opposed to brief ones.
This was overall a great event that provided a great balance of networking, conversation and topical discussion.
CLE ACCREDITATION
Accreditation will be sought in those jurisdictions requested by the registrants which have continuing education requirements. This course is identified as no transitional for the purposes of CLE accreditation. Learn More