Conferência 100% Virtual
!!! 10a Cúpula sobre Anticorrupção Brasil agora é uma conferência 100% virtual !!! Alteração do formato da conferência
Por causa do distanciamento social e das restrições de reuniões de grandes grupos a nossa conferência mudou o formato de um evento em pessoa para uma conferência 100% virtual interativa.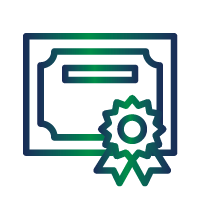 Todos os participantes receberão um certificado de participação eletrônico.
ENTREVISTA ESPECIAL COM O GOVERNO DOS EUA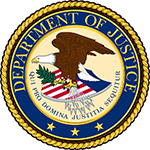 Christopher J. Cestaro
Chefe Interino, Unidade FCPA, Seção de Fraude, Divisão Penal
Departamento de Justiça dos Estados Unidos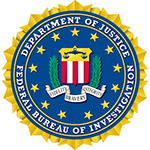 Edward D. Dorsey
Supervisory Special Agent, Public Corruption and Civil Rights Section, International Corruption Unit
Federal Bureau of Investigation
Brazilian Government Speakers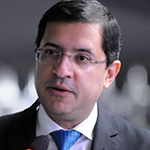 José Levi Mello do Amaral Júnior
Advogado-Geral da União do Brasil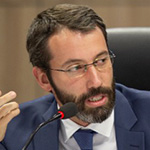 Pedro Ruske Freitas
Diretor de Promoção da Integridade, Secretaria de Transparência e Prevenção da Corrupção
Controladoria-Geral da União (CGU)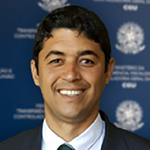 Wagner de Campos Rosário
Ministro
Controladoria-Geral da União (CGU)
É conhecido como o fórum ideal para networking, compartilhamento de experiências sobre estratégias de mitigação de riscos e programas de compliance de vanguarda e exploração dos desafios para realizar negócios na região.
IMPACTO NA INDÚSTRIA BRASILEIRA NO MEIO DA COVID-19: As lições dos casos mais significativos, acordos e penalidades nos últimos meses
COMO AS AGÊNCIAS BRASILEIRAS AVALIAM OS PROGRAMAS DE COMPLIANCE: as perspectivas em nível federal, estadual e municipal
MESA-REDONDA SOBRE A LGDP: revisitando o as investigações internas e due diligence conduzidas por terceiros
A NOVA FASE DE MONITORSHIPS NO BRASIL SEM ENVOLVIMENTO ESTRANGEIRO: atualizações importantes e o que elas revelam sobre as novas realidades
AÇÕES COLETIVAS NO BRASIL: as perspectivas de diferentes setores sobre o valor prático de iniciativas e pactos de integridade entre pares
FUSÕES E AQUISIÇÕES E JOINT VENTURES: as melhores práticas do momento para se minimizar a responsabilidade do sucessor com relação a ativos "sujos"
REFORMAS RECENTES NO PROCESSO ADMINISTRATIVO DE RESPONSABILIZAÇÃO (PAR): perfil e relatórios de conformidade em 30 dias
COPRESIDENTES DA CÚPULA DE 2020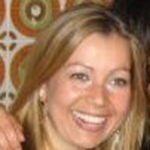 Camila von Ancken
Regional Compliance Counsel (LATAM)
Google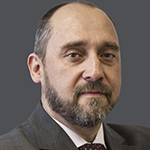 Luis Adams
Partner
Tauil & Chequer Advogados Associado a Mayer Brown
Certamente é o melhor evento do setor anticorrupção no Brasil.
Este evento é uma ótima oportunidade para se atualizar sobre os tópicos importantes relacionados à anticorrupção e entrar em contato com especialistas e profissionais desse setor.