TASA Accreditation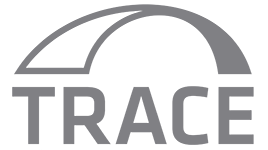 TRACE Anti-Bribery Specialist Accreditation is a comprehensive year-long training program focused on anti-bribery compliance. The accreditation is provided by TRACE an internationally recognized anti-bribery standard setting organization. For more information please visit the web site www.traceinternational.org/accreditation (Available for all FCPA and Anti-Corruption Events)
Candidates are required to complete the appropriate TASA forms during the conference. TASA course credits will be processed within 1-3 weeks after submission of completed forms.
TRACE Anti-Bribery Specialist Accreditation (TASA) is a comprehensive training and certification program focused on anti-bribery compliance. To learn more about accreditation, please visit www.traceinternational.org/accreditation
Q. How many training credits are needed to complete the program?
A: TASA's training program requires completion of 30 credit units of online and/or in-person training (Candidates may enroll in as many training courses as they choose during their one year participation in the program). Generally, each training course provides one (1) credit unit. Upon completion of 30 credit units, candidates are eligible to take the examination for accreditation.
TRACE
151 West Street
Annapolis, MD  21401
410-990-0076 ext.157 | 443-837-7157 (direct) | | 410-990-0707 (fax)
www.TRACEinternational.org