About the Conference
In the landscape of contemporary warfare, the challenges facing military forces have grown increasingly intricate and multifaceted. Modern adversaries are not confined to a single domain; instead, they operate seamlessly across land, sea, air, space, and cyberspace. To effectively counter these threats and maintain strategic advantage, armed forces are turning to the power of big data solutions. Advanced analytics, underpinned by cloud computing, artificial intelligence (AI), and cyber resilience, have become indispensable tools in the arsenal of nations.
ACI's interactive event will not only give you unprecedented close-up access to big data and cyber experts each discussing the DoD's approach to the ongoing shift toward data-driven, multidomain solutions, but will also give you opportunities for one-on-one networking with the people you want to learn and hear from the most.
The Conference runs under Chatham House rule with no media or press in attendance. Participants are strictly vetted; certain citizens are not admitted to the conference.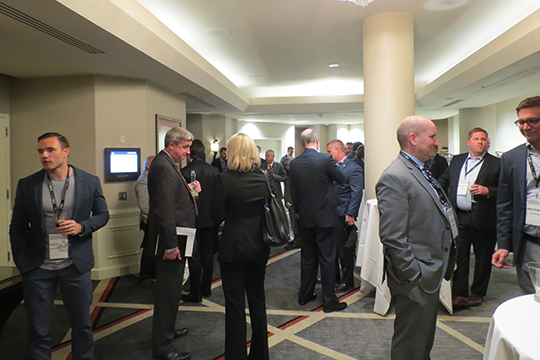 Enhance your understanding on Government/DoD plans and policies to transform intelligence to maintain a global defensive superiority.
Learn about the latest on advancing decision excellence with advanced analytics.
Meet policymakers, subject matter experts, and strategy leaders to inform your policy, transform concepts of operation, and enhance operational effectiveness.
Understand building cyber resilience into data-driven ecosystems to protect sensitive information, to ensure the integrity of critical systems and safeguarding the advantage gained through advanced analytics and AI.