¡Reserva con confianza!
Regístrese y pague para asegurar su tarifa anticipada y sea elegible para un reembolso completo hasta el 10 de marzo.
Si no puede asistir por cualquier motivo, tendrá las siguientes opciones:
Una nota de crédito completa para usted o un colega para asistir a otro evento.
Transfiera su registro al formato de transmisión en vivo y reciba un crédito o reembolso por la diferencia.
Un reembolso completo.
Todas las cancelaciones y cambios deben enviarse a [email protected] antes del 10 de marzo.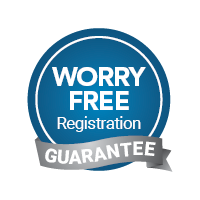 Don't see what you are looking for?
Call our Customer Experience Team at 1-888-224-2480 or email [email protected] to discuss rates and packages that suit your needs.
Payment and Discount Policy
Payment is due upon registration. We accept most major credit cards and bank transfers. If you require cheque payment, please contact customer service for details. Advanced/early bookings made without payment will be reassessed at the next tier rate once the rate has expired. To ensure admittance, full payment must be received prior to the event.
All discounts, including group and special discounts, apply to the conference fee only and do not apply to workshops or other add-ons. No two discounts or offers can be combined. All conference fees must be paid in full at the time of the order for any discount to be applied. Group discounts are available only to individuals employed by the same organization and must be registered at the same time.
Group Pricing*
1-2
No Discount
3-4
10% Discount
5-6
15% Discount
7
20% Discount
8+

Call 1-888-224-2480
*Team/group registrations must be from the same organization/firm and register together in one transaction.