Establish firm footing in the world of government contracting with this advanced course of study in Big Four pharmaceutical purchasing.
ACI's Big Four Pharmaceutical Pricing Boot Camp will introduce and reinforce core pricing competencies for FSS contracting with the 'Big Four' agencies – VA, DOD, PHS, and Coast Guard. Our distinguished faculty of speakers, including government authorities and leading pricing practitioners, will go beyond the mechanics, to help you overcome calculation conundrums and operational challenges.
This intensive two-day course on essential government contracting processes, and pricing concepts for the Big Four will help attendees:
Understand terminology, functions, and operational components for contracting with the Department of Veterans Affairs
Negotiate FSS contracts for pharmaceutical products
Troubleshoot pricing challenges involving Non-FAMP and FCP calculations
Prepare for a 'Big Four' Agency audit
Apply compliance best practices to avoid costly penalties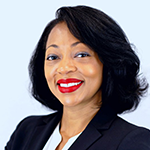 Felecia Manning
Director, Managed Markets Contracts and Government Pricing
United Therapeutics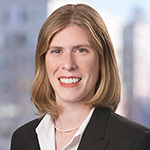 Allison Pugsley
Partner
Hogan Lovells LLP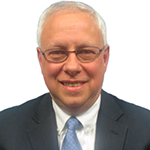 Michael Grivnovics
Director, FSS Contracts
VA Office of Inspector General

Mark Myers
Director, Healthcare Resources Division
VA Office of Inspector General, Office of Contract Review
This is a critical opportunity to gain practical insights on the latest developments in government contracting for pharmaceuticals with the Big Four, and how they trickle down into drug pricing methodologies and businesses processes. Join us for this essential guide to building a successful relationship with the 'Big Four'.
2022 CONFERENCE HIGHLIGHTS
Examining the Pharmaceutical Supply Chain, Domestic Sourcing, and the Future of Drugs under the TAA
Analysis of 340B Pricing, the Recent Uptick in Litigation, and the Implications for Manufacturers
Guidance on How to Approach Restatements to Mitigate Liability Risk
Compliance Best Practices when Contracting with the Big Four
ACCREDITATION
Accreditation will be sought in those jurisdictions requested by the registrants which have continuing education requirements. This course is identified as non-transitional for the purposes of CLE accreditation. Learn more
OUR PRIOR DELEGATES SAY IT BEST
First-time attendee and it exceeded my expectations. The program was very informative and the opportunity to hear from change agents was invaluable.
Comprehensive course. Reinforces current understanding of calculations and obligations under the program while keeping apprised of current issues and considerations.
As always the 'Big Four' Boot Camp bring together the best in regulatory, legal, and government personnel for an open and honest dialogue.
Excellent focus on covered topics – know what to cover and do it well.