Finding Solutions to the Latest Challenges in Rx Drug Pricing
Elizabeth Lindquist
Partner
King & Spalding LLP
Stephanie Trunk
Partner
Arent Fox LLP
Emily Cook
Partner
McDermott Will & Emery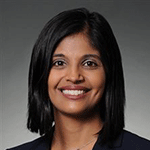 Meenakshi Datta
Partner
Sidley Austin LLP
Kirstin Hicks
Partner
Arnold & Porter LLP
Chris Jackson
Partner
The Law Office of Chris Jackson
Chris Schott
Partner
Latham and Watkins LLP
Master critical prescription drug pricing concepts under Medicaid, Medicare, and PHS 340B.
Downward pressure on drug pricing has sparked several proposals that could significantly impact how manufacturers engage and comply with government programs, such as Medicaid and Medicare. It's a critical time to gain a clear understanding of the foundational pharmaceutical pricing calculations, work through some of the most complex and vexing challenges in pricing and prepare for what's coming next.
ACI's Rx Drug Pricing Boot Camp is a comprehensive two-day program dedicated to helping you and your team gain a thorough understanding of core pricing concepts under Medicaid, Medicare, and PHS 340B, including legal and compliance obligations, while also tackling the latest developments impacting the pharmaceutical pricing landscape.
This course offers key content for professionals who are newer to pharmaceutical pricing, while also delving into more complex challenges that will serve the industry veteran.
A leading faculty of experienced practitioners will help you master core drug pricing concepts and calculations and help you:
UNDERSTAND how price is established and how the rebate system works
BUILD a live glossary of Medicaid and Medicare terminology
DEVELOP a thorough understanding of different pricing benchmarks and calculations including AMP, BP, ASP, and AWP
UNDERSTAND the mechanics of Medicare Part B and D
COMPREHEND the nuances of pricing and reimbursement under the Public Health Service 340B program
DECIPHER the perplexities of co-pay coupons, maximizers, and accelerators
DETERMINE how to secure appropriate coding, coverage, and reimbursement for new products
LEARN, APPLY AND BENCHMARK during an interactive lab that will demonstrate key concepts using a series of hypothetical examples
CLE ACCREDITATION
Accreditation will be sought in those jurisdictions requested by the registrants which have continuing education requirements. This course is identified as non-transitional for the purposes of CLE accreditation.
Excellent and fully capable list of speakers.
All encompassing overview of government programs and current issues.
Pharmaceutical Companies
Corporate Counsel/General Counsel
Vice Presidents, Officers, Directors and Managers for:

Pricing, Pricing Strategy, Pricing Analytics
Contracts and Reimbursement
Managed Care
Government Programs
Medicaid/Medicare Rebates
Finance/Accounting/Audit
Government Affairs
Marketing

Compliance Officers
Law Firms
Attorneys with practice areas in:

Pharmaceuticals
Healthcare
Food & Drug
PBMs
Corporate Counsel/General Counsel
Vice Presidents, Officers, Directors and Managers for:

Contract Management
Network Pharmacy
Retail Pharmacy Operations
Government Programs
Pricing and Operations
Clinical Operations
Industry Relations/Government Affairs

Financial Analysts
Pharmacies
Corporate Counsel/General Counsel
Vice Presidents, Officers, Directors and Managers for:

Pricing
Business Development
Plans
Corporate Counsel/General Counsel
Vice Presidents, Officers, Directors and Managers for:

Pharmacy Networks
Pharmaceutical Contracting
Clinical
Pharmacy Services