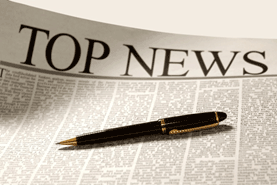 Check out some of the top risk and compliance stories making headlines around the world:
The Morning Risk Report: Survey Shows Compliance is Working
http://blogs.wsj.com/riskandcompliance/2016/10/05/the-morning-risk-report-survey-shows-compliance-is-working/
FCPA Criminal Prosecutions One Year After the Yates Memo
http://blogs.wsj.com/riskandcompliance/2016/10/07/fcpa-criminal-prosecutions-one-year-after-the-yates-memo/
An interview with Robert Lindquist, chief compliance officer at Panasonic Avionics Corporation
http://www.lexology.com/library/detail.aspx?g=d3a0315d-9824-44aa-933d-42335cda73a9
Who Should Pay for Cybersecurity Breaches?
http://www.wsj.com/articles/who-should-pay-for-cybersecurity-breaches-1476133809
The State of the Chief Compliance Officer in 2016 (Published in May 2016 but remains a fantastic resource)
https://www.linkedin.com/pulse/state-chief-compliance-officer-2016-maurice-gilbert
7 Nightmares Keeping Chief Compliance Officers Awake At Night (Published in July 2016 but serves as an evergreen resource)  
http://www.forbes.com/sites/joannabelbey/2016/07/29/7-nightmares-keeping-chief-compliance-officers-awake-at-night/#6aae42e3c628
Chief Compliance Officers under Increasing Scrutiny, Deeply Concerned
http://www.sdcexec.com/news/12196588/chief-compliance-officers-under-increasing-scrutiny-deeply-concerned
ACA Employer Compliance: Changes in 2017 Looming
http://www.bna.com/aca-employer-compliance-b57982077359/
Attendance is exclusively for qualified applicants who hold the Chief Compliance Officer (CCO) title at their respective organizations (or who hold similar senior-level titles with the same level and scope of job responsibilities). In order to ensure a smaller-group setting, attendance at the CCO Executive Roundtable will be limited. Toward ensuring a diverse benchmarking and networking experience, only one participant per company/financial institution may attend the program View the full CCO Roundtable Agenda –  
https://goo.gl/HX7iwe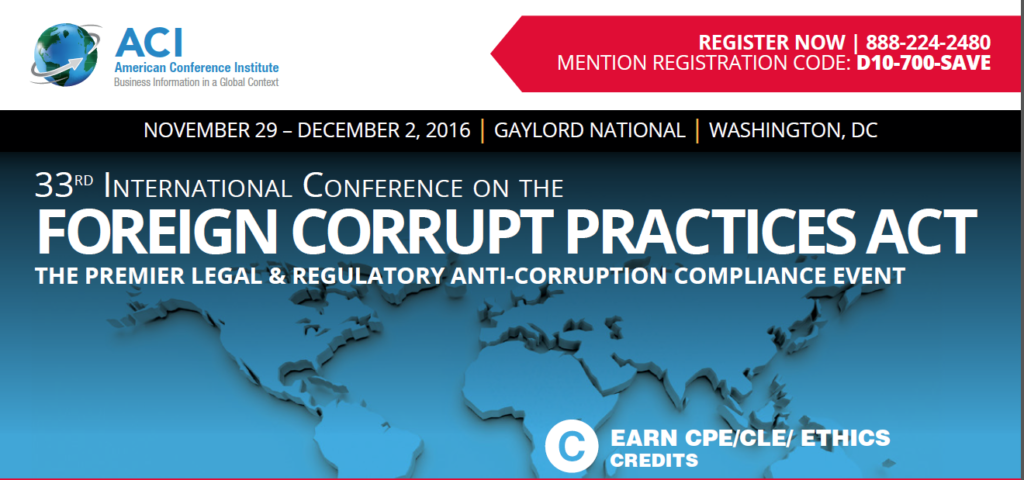 Widely regarded as the one, go-to annual conference for the anti-corruption community. Government has viewed this forum as an important platform for making announcements, and giving critical updates on compliance and enforcement.
Learn more
.