About the FCPA & Anti-Corruption Portfolio
For decades, law, accounting, investigations and advisory firms have chosen ACI and C5 events to connect with key decision-makers and expand their global footprints.
We are proud to stand apart with a longstanding track record of "firsts" in the FCPA and anti-corruption space, with 100+ conferences successfully executed. In addition to the acclaimed flagship FCPA conference in Washington, DC for almost four decades, we have led the way as the first to host successful events in key, strategic markets, including China and Russia.
With our finger on the pulse of new, emerging trends and developments, we continue to gather people you need to meet with our series of in-person, virtual and hybrid programs.
Our distinguished roster of speakers has made headlines. From Deputy Attorney Generals, CEOs, General Counsel to outside counsel involved in the most historic FCPA cases, delegates from a breadth of industries consistently choose our events-the first and best of their kind.
"I have been attending ACI conferences for several years in my former capacity as a Department of Justice official. I found that ACI provides the best and most substantive content in relation to other conferences, and really are at the forefront of getting cutting edge speakers and dealing with emerging topics in the anti-corruption space. "
— Sandra Moser, Partner, Quinn Emanuel (former Acting Chief, Fraud Section, Criminal Division, U.S. Department of Justice)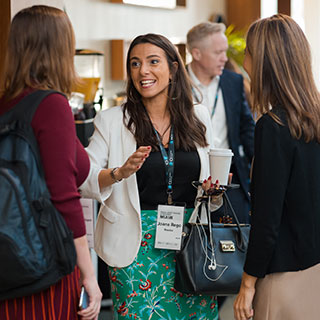 "A conference like this helps my organization because of the multiple perspectives that we get by attending. There are the government, the in-house counsel and the prosecution or defense attorney perspectives. This unique event provides these multiple perspectives in one place at one time. "
— Si-Yeon Kim, EVP, Chief Risk & Compliance Officer and Executive Chair of ESGEVP, Chief Risk & Compliance Officer and Executive Chair of ESG, American Express Global Business Travel
"Being able to ask questions directly to representatives of enforcement agencies is always the highlight of the conference; this is the perfect occasion to meet and ask questions to enforcement authorities and have the opportunity to hear directly from regulators about what they are doing, what is it they are looking for and what they are targeting."
—Stéphane Bonifassi, Partner, Bonifassi Avocat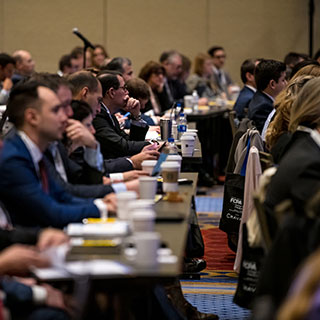 "This conference for many years has been the single most important FCPA Conference. This conference brings together the best talent in the practice area. You get to speak with government officials both on the SEC and DOJ side, foreign regulators, and you get to see your peers from both government and in-house, which ultimately helps move our compliance program forward. "
—Claudius O. Sokenu, General Counsel, Corporate Secretary and Chief Administrative Officer, Unisys
---
ACI Insights
Curating Modern, Authoritative Content for Nearly 40 Years.
Where content and thought leaders unite to bring you original and new perspectives on emerging trends and ideas from leaders in the FCPA and Anti-Corruption Community.
Partnership Opportunities
As an event partner, you will be positioned as a critical player in the FCPA & Anti-Corruption space, with the opportunity to showcase the benefits of your product, service, platform or company to our engaged audience of decision makers.
Get in touch to discuss bespoke partnership opportunities.
Get in Touch
Danny Maksad
Business Development Manager
American Conference Institute
Business Information in a Global Context
Two Park Avenue, 20th Floor
New York, NY 10016
M: 201-282-7274
E: [email protected]
---