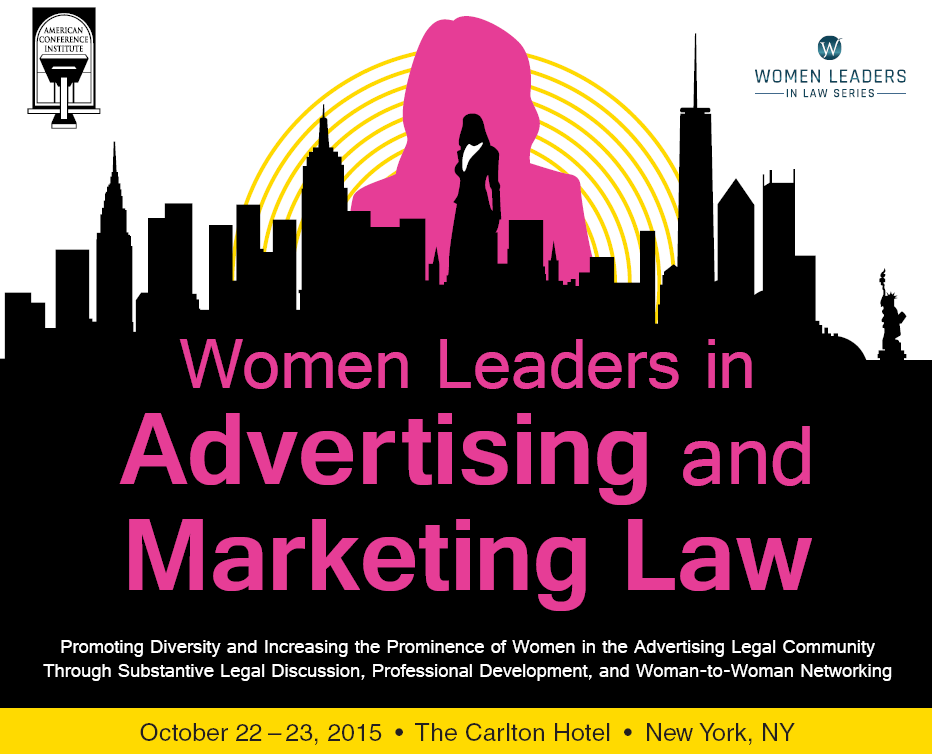 Based on industry demand, ACI is pleased to present its inaugural Women Leaders in Advertising and Marketing Law conference, a forum aimed at promoting woman-to-woman networking and mentorship and facilitating high-level discussion of the challenges and opportunities facing like-minded women in the advertising and marketing legal community. Check out our quick Q&A with Co-Chair, Ndidi A. Oriji, Senior Vice President, Advertising Standards, NBCUniversal.
1. What is the one thing we should know about you?
I am loquacious, but can be shy.
2. If you could go back in time to when you first graduated school, what advice would you give yourself and why?
See # 4 below
3. Favorite place to travel to? 
Nigeria, India, Ethiopia, Cuba
4. Best tip for women seeking to grow professionally?
Maximize EVERY opportunity no matter how unrelated it may seem to your ultimate goal.
5. What do you do when you're not at work?
Stand-up Comedy
Click here to learn more about Women Leaders in Advertising and Marketing Law, October 22-23 in NYC's Carlton Hotel. 
Keep the discussion going and join us on Linkedin:
ACI's Women Leaders in Life Sciences Law 
Follow Us on Twitter:
@ACIMarketing
  To join the conversation use #WomeninAdvertising