No Travel Required. We're Going Virtual!
We're Going Virtual!
Due to social distancing and large group gathering restrictions, ACI's FDA Boot Camp has changed format from a live, in-person event to an interactive, virtual conference.
Get unrestricted online access and interact with top FDA regulatory authorities over the course of this 3-day event with the ALL ACCESS PASS!
For over 15 years, this Conference has been the Training Grounds for Life Sciences Attorneys and Executives to Master the Fundamentals of FDA Regulation.

It's Time for You to Join Their Ranks.
The approval process…pre-approval concerns…product labeling…clinical trials…adverse events reports…patent concerns… and exclusivity — these are all critical aspects in the commercialization process for drugs and biologics that are governed by the FDA. Recent news stories and high-profile trials concerning FDA-regulated products have made it clear that it is critical for attorneys who do not have regulatory practices and life sciences executives who deal with FDA-regulated products to have a familiarity with these concepts.
For this reason, ACI's FDA Boot Camp returns for its 35th iteration, in a fully virtual format, with the continued intent of providing these individuals with an essential working knowledge of core FDA concepts, and real world examples that will help them to excel in their everyday practices.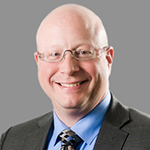 Kurt R. Karst
Partner
Hyman, Phelps & McNamara, P.C.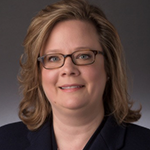 Rebecca K. Wood
Partner
Sidley Austin LLP
(Former Chief Counsel, U.S. Food and Drug Administration)
A distinguished faculty of top FDA regulatory authorities – a "Who's Who of the FDA Bar" – will share their knowledge and provide you with critical insights on:
The organization, jurisdiction, functions, and operations of FDA
The essentials of the approval process for drugs and biologics
The role of the Hatch-Waxman Act in the patenting of drugs and biologics
Clinical trials for drugs and biologics
Labeling in the drug and biologics approval process
cGMPs and other manufacturing concerns relative to products liability
Proactive adverse events monitoring and signal detection
Recalls, product withdrawals, and FDA oversight authority
BOOST YOUR FDA REGULATORY IQ: FROM PRE-APPROVAL THROUGH POST-APPROVAL
In addition, our updated agenda offers advanced guidance sessions focusing on new approval requirements under FDARA and the 21st Century Cures Act, advertising and promotion guidelines for pharmaceuticals and biologics, and a look at the latest initiatives and policies of the FDA.
SPECIAL FOCUS SESSIONS ON
Expedited Approvals: Chasing the COVID-19 Vaccine
Controlled Substances
DON'T MISS THE PRE-and POST CONFERENCE WORKSHOPS
All 3 Workshops are Included with the All Access Pass pricing option
Register now and learn to navigate your way through the regulatory maze that plays such a crucial role to your cases and practice areas.
Register Now
OUR PRIOR DELEGATES SAY IT BEST
The ACI Boot Camp covers all the basics by the experts. The speakers are what give this conference life.
This event offers a unique combination of experienced faculty, a comprehensive and up-to-date program, and concise and practical content. For any practitioner in the FDA space who wants to get a powerful learning boost in a compact package, this is a great program to attend.
The ACI Boot Camp is the perfect way to learn how to navigate the complexities of the FDA regulatory process that is so critical throughout the life cycle of drugs and biologics.
Excellent conference with talented speakers who hold a wealth of knowledge.