Perfect Your Patent Prosecution Strategies and Master the Patent Application Process in the U.S and Around the World
ACI's 18th Global Summit on Life Sciences Patents returns to New York this May to provide practical insights on how to maximize patent life cycles and develop strategies to enhance patent portfolio protections.
By amalgamating the practical experiences and unique insights of leading in-house IP counsel, patent prosecutors and litigators, the USPTO, and policy experts from both sides of the Atlantic, this conference is a must-attend industry event.
---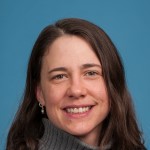 Dr. Leslie Fischer
Principal Patent Attorney, I & D Patent Group
R & D Intellectual Property Unit Site Head, NPC
"The ACI Life Science conference is absolutely my go-to conference every year – one I simply do not miss. The panels are excellent and always on point, with timely topics and engaging speakers. And, although held in NYC, this conference provides global patent insights. We've had speakers from all over the world, talking about issues as diverse as Brexit and the Unified Patent Court, sufficiency issues for antibodies in Japan, patent extensions in Canada, and double patenting in the U.S. If you only go to one patent event for life sciences in 2020, this should be it."

Duane C. Marks
Assistant General Patent Counsel
Eli Lilly and Company
"Every year, ACI's Life Science Patent conference delivers an agenda chalked full of the most relevant topics discussed by some of the top professionals in our field. And, I've always found the Life Science Patent conference affords the best chance to network and catch up with peers throughout the industry. It's definitely a conference I look forward to year after year!"
Insights from Key Industry Leaders

Heather Boussios
Assistant General Counsel – IP
Aptevo Therapeutics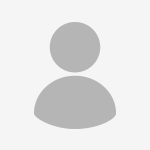 Gloria Fuentes
Executive Director, Corporate Transactions
Merck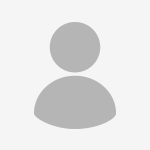 Yu Ming Dammann
Associate General Counsel
Gilead Sciences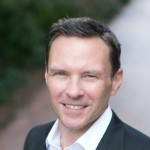 Jeffrey Kopacz
Vice President IP
Omega Therapeutics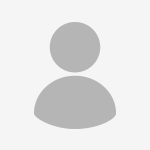 Brendan M. O'Malley
Vice President, Chief IP Counsel
Abeona Therapeutics Inc.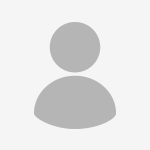 Guido Pontremoli
Corporate IP Patent Director
Chiesi Farmaceutici S.P.A
Join us for In-Depth Discussions and Analysis on
Strengthening International Patent Protection for Small Molecules and Antibodies by Enhancing Written Description and Enablement
Exploring the Realities of the New USPTO Guidance on Section 101 to Uncover New Meaning of "Invention or Discoveries"
Understanding How the Latest Doctrine of Equivalents Decisions in the U.S., Europe and Asia is Influencing Patent Protection Strategies
Minimizing Infringement Risks in Licensing Agreements In the U.S. and Europe
Social Contracting: How Does This Affect the Design of Patent Portfolios
Examining Inherency and Obviousness from Brand and Generic Perspectives in the U.S. and Europe
---
We look forward to seeing you in New York this May. Attend this event and be part of the leading global Life Sciences community with the goal of protecting innovation in the life sciences sphere. Register Now!
Register Now
This Is a Must Attend Event For
Intellectual Property Practitioners:
Patent attorneys
Patent agents
Patent litigators
Who represent:
Pharmaceutical Companies
Biotech Companies
Diagnostic Companies
HealthTech Startups
Here's what some of our attendees had to say about this one-of-a-kind event
This event not to be missed!
Good mix of in-house, private practice, and government
Very enjoyable – wonderful speakers that are well qualified – great content