ACI's Life Science Patents series provides practical insights on how to implement bullet-proof patent prosecution tactics, maximize patent life cycles, and develop strategies to enhance protections for your patent portfolio.
By bringing together the collective knowledge and practical experiences of leading in-house IP counsel, patent prosecutors and litigators, the USPTO, and policy experts from both sides of the Atlantic, this series will provide you with comprehensive knowledge and benchmarking opportunities to ensure that you are leading the way in patent protection for your company and clients.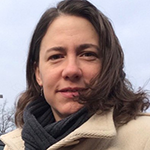 Dr. Leslie Fischer
Principal Patent Attorney
Sandoz Biopharm
"ACI's Advanced Summit on Life Sciences Patents is genuinely my favorite patent-related conference of the year. No matter how long I've been in this field, I always learn something new (and often times, I learn MANY things new). The topics are well-thought out, timely, and engaging. And, the speakers and panelists are superb. Really a highlight of my year!"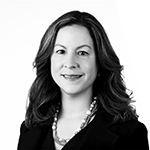 Gloria Fuentes
VP & Assistant General Counsel
Bristol Myers Squibb
"I'm looking forward to the ACI Life Science's conference. The agenda and the speakers look great and I can't wait to gain some insight from other in-house counsel and leading law firm representatives. I'm also hoping to see some old friends and meet some new ones."
CLE ACCREDITATION
Accreditation will be sought in those jurisdictions requested by the registrants which have continuing education requirements. This course is identified as non-transitional for the purposes of CLE accreditation.
Learn more
Here's what some of our attendees had to say about this one-of-a-kind event
This event not to be missed!
Good mix of in-house, private practice, and government
Very enjoyable – wonderful speakers that are well qualified – great content