Intellectual property is one of the most important assets for a life sciences company. As such, when leading your team members in the buying, selling, licensing, distribution or franchising of IP, the need to engage in a meticulous and strategically timed IP due diligence review is essential to preventing a disappointing or even disastrous outcome.
ACI's 6th Annual Life Sciences IP Due Diligence Summit is devoted to providing corporate and IP counsel with expert strategies for assessing, valuing and commercializing IP assets when conducting strategic IP due diligence which is essential to nearly every corporate transaction. Our esteemed speakers will provide insights on what to look for during the due diligence process, when to report findings, how to communicate effectively within and across teams, and when to adjust your expectations and decisions as the process proceeds.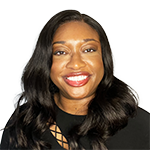 Tashica Williams Amirgholizadeh, Ph.D.
Senior Associate General Counsel, IP
IP Alliance and Due Diligence (IPADD)
Gilead Sciences, Inc.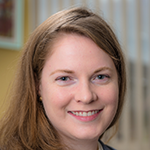 Hilary Libka
Chief IP Counsel & Associate General Counsel
Memorial Sloan Kettering Cancer Center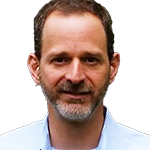 Michael Penn
Vice President, IP
BlueRock Therapeutics
"I am excited to serve as a chair for ACI's 6th Annual Summit on Life Sciences IP Due Diligence in Boston. Please join us as we hear from an impressive array of panelists providing insightful commentary concerning the state of play in the life sciences sector."
"Please join us in Boston for ACI's 6th Annual Summit on Life Sciences IP Due Diligence. From foundational workshops to interactive sessions analyzing recent developments, the Summit will be an enriching experience whether you are new to IP or a seasoned professional. Ask questions and gain unique insights from talented speakers representing the life sciences ecosystem, including pharmaceutical and biotech companies, start-ups, investors, non-profits, government, and private practice."
"I am honored to co-chair ACI's 6th Annual Summit on Life Sciences IP Due Diligence here in Boston, where we all have the opportunity to gain valuable insight from a great lineup of panelists well-versed in the field. As we continue to experience challenging capital markets in the pharmaceutical and biotech sectors, join us for a timely discussion related to the interplay of IP with investments, acquisitions and partnering strategies."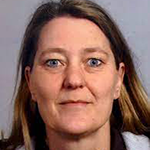 Hon. Rian Kalden
Presiding Judge, Court of Appeal
Unified Patent Court
2023 Agenda Highlights
Patents, Price Controls and the IRA: Understanding the Impact of the Inflation Reduction Act on IP Due Diligence Analyses in the Life Sciences Industries
Protecting Innovation and Unleashing Market Opportunities: Best Practices and Strategic Insights for Validity and Scope Analyses
Bespoke Due Diligence: Tailoring IP Due Diligence to the Transaction to Achieve the Ideal Balance of Diligence Depth and Cost-Efficiency
Business Leader's Roundtable – Unlocking IP Valuation: Retrospective Insights from the Deal-Makers on Working with Outside Counsel and How to Value IP
Investors Roundtable – Straight from the Horses' Mouth: Understanding When IP is the Bottom Line for Pharmaceutical and Biotech Investors in Today's Investment Climate and How to Meet Their Expectations
PRE-CONFERENCE WORKSHOPS
Hone Your Due Diligence Strategies and Expertise by Attending our Workshops
WORKSHOP A
Designed as a "101" primer on USC 35 and the IP due diligence checklist to enable deeper understanding of the discussions at the main conference.
November 27, 2023
9:00 am – 12:30 pm
WORKSHOP B
Developed as a deep-dive into the patent strategies, IP due diligence, valuation and commercialization of new therapeutic modalities such as CAR-T, CRISPR, mRNA, and products developed with AI and Machine Learning.
November 27, 2023
1:00 pm – 4:30 pm
SEE WHO ATTENDED IN THE PAST
AMRI
Akin Gump Strauss Hauer & Feld LLP
Allergan plc
Arnold & Porter Kaye Scholer LLP
AtriCure Inc
Axinn Veltrop & Harkrider LLP
BA Ruskin Law LLC
BONWRx
Beck & Thomas
Biogen
Blaze Bioscience Inc
Boehringer Ingelheim GmbH
Boehringer Ingelheim International GmbH
Brammer Bio
Brinks Gilson & Lione
Cantor Colburn LLP
Carlson Caspers Vandenburgh Lindquist & Schuman PA
Centre for Drug Research and Development
Charles River Associates Inc
Choate Hall & Stewart LLP
Cipla Limited
Clark & Elbing LLP
Codiak BioSciences
DRI Capital Inc
Dentsply Sirona Inc
Dr. Reddys Laboratories
Drinker Biddle & Reath LLP
Duane Morris LLP
Eisai Inc
Evolve BioSystems
Finnegan Henderson Farabow Garrett & Dunner
Fish & Richardson
Fitzpatrick Cella Harper & Scinto
Foghorn Therapeutics
Forma Therapeutics Inc
Futuragene
Genentech Inc
Gibson Dunn & Crutcher LLP
Gilead Sciences
Green Griffith & Borg-Breen LLP
Heliae
Hikma Pharmaceuticals USA Inc
Houlihan Lokey
Hueschen & Sage PLLC
Immunogen Inc
Indivior Inc
Intellia Therapeutics Inc
Ipsen Bioscience Inc
Ironwood Pharmaceuticals Inc
Jazz Pharmaceuticals
Johnson-IP Strategy & Policy Consulting
Jounce Therapeutics Inc
KSQ Therapeutics Inc
King & Spalding LLP
Leason Ellis LLP
MEDRx
Marshall Gerstein & Borun LLP
Mayer Brown LLP
McDonnell Boehnen Hulbert & Berghoff LLP
Merchant & Gould
Merck & Co
MicroVention Inc.
Norris McLaughlin & Marcus P.A.
Novartis
Novartis Institutes For Biomedical Research
Novartis Pharmaceuticals
Obalon Therapeutics
Ohlandt Greely Ruggiero & Perle LLP
Paul Hastings LLP
Pearne & Gordon LLP
Pepper Hamilton LLP
Pieris Pharmaceuticals Inc
Porzio Bromberg & Newman P.C.
Purdue Pharma LP
Purdue Research Foundation
Regeneron Pharmaceuticals Inc
Roivant Sciences Inc
Ropes & Gray LLP
Rutgers Law School
Sarepta Therapeutics
Shire Pharmaceuticals
SmartPharm Therapeutics
Squire Patton Boggs Us LLP
Steptoe & Johnson LLP
Sterne Kessler Goldstein & Fox
Sun Pharmaceutical Industries Ltd
Taro Pharmaceutical Industries
Teva Pharmaceuticals
Transformative
US Court of Appeals for Federal Circuit
University of California
VBI Vaccines Inc
VLP Law Group LLP
Wave Life Sciences
Wilson Sonsini Goodrich & Rosati PC
Unique high level sessions, good mix of in-house and outside counsel.
Hearing from professionals involved in due diligence on a daily basis was very informative.
Great panels, lots of diversity of practice, and lots of seasoned practitioners.
The design of the event brought us all together along with room intimacy.