Attend LIVE and IN-PERSON this April 2022!
Join the conference that the "who's who" of
Hatch-Waxman

litigators have designated as the forum which sets the standards for Paragraph IV practice.

Stephanie Donahue
Senior Director, Patent Litigation
Sanofi-Aventis
"The ACI PIV conference is the "must attend" conference for any Hatch-Waxman practitioner. No other conference provides the opportunity to hear from and network with the top in-house representatives and leading law firms representing companies on both sides of the "v." This conference annually delivers lively discussion and debate with thought leaders on up-to-the-minute trends and hot-button issues in this specialized practice area."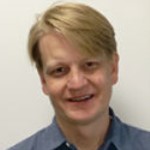 Lars Taavola
VP, Chief IP Counsel
Mallinckrodt Pharmaceuticals
"If you want to meet and hear from leaders in the pharmaceutical industry, you need to attend ACI's Paragraph IV. You cannot find another event that brings together such a knowledgeable group of in-house representatives, outside counsel, members of the judiciary, and members of the USPTO. These are the folks that have and continue to shape Hatch-Waxman law."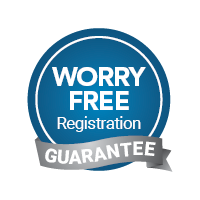 Concerned About Traveling?
Check out our WORRY-FREE GUARANTEE
Register at the preferred early rate with our worry free cancellation guarantee.
Learn More
ABOUT THIS CONFERENCE
Since 2006, when we launched our inaugural conference, pharmaceutical patent practitioners from throughout the country and in some instances across the globe have attended this conference to confer with each other and assess the implications and imprimaturs of court cases, legislation, and industry behaviors which affect the patent endgame and the pursuit of related profits. They also come to hear from Judges — both from the federal judiciary, and U.S. P.T.O.'s PTAB —, the FTC, and the FDA.
Leaders from both brand and generic drug companies recognize that this event is the single forum which serves both sides of the industry and is second to none in offering both legal and economic "take aways" for every sphere of this costly, complex and evolving litigation. This is the only event on market which not only addresses the hot topics, but also puts them within the context of pre-suit considerations, case filings, final adjudication and every step in between. This unique dynamic exemplifies not only the importance of the content and legal theory presented, but the contending business acuities as well.
Come and join our community of Hatch-Waxman practitioners and be part of the only event which shapes the law, policy, and proceedings of Paragraph IV litigation.
WHO YOU WILL MEET IN-PERSON

Numerous representatives from the TOP 50 brand name and generic drug companies* have attended ACI's conference on Paragraph IV Disputes since its inception in 2006.
*Source: pharmexec.com – PharmExec's Top 50 Companies 2019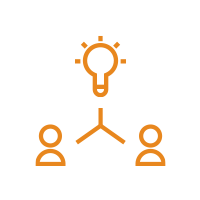 Senior decision makers consistently attend this event:

53% Senior counsel titles including: General Counsel, Corporate Counsel, IP Litigation Counsel
37% C-Suite Executives, Directors, VPs
10% Senior Managers and other titles
Source: delegate data from the last 17 iterations of event.

While the attendees mainly come from the U.S. (3,700+ attendees). We also have delegates attend from:
Canada, Israel, UK, China, Japan, India, South Korea and more.
Source: delegate data from the last 17 iterations of event.
COMPLIMENTARY WEBINAR RECORDINGS
View two complimentary webinars for counsel for brand-name and generic pharmaceutical manufacturers
including a bonus session on GSK v. Teva and The Fate of the Skinny Label.
U.S. Magistrates Judges' Roundtable on Paragraph IV Litigation: Thoughts on Venue, Discovery, and Settlements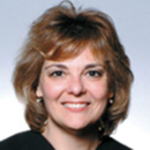 Hon. Tonianne J. Bongiovanni
Magistrate Judge
District of New Jersey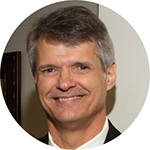 Hon. Roy Payne
Magistrate Judge
Eastern District of Texas
Hatch-Waxman Considerations for Psychedelic Drugs: Strategies for Patenting Mushrooms, Marijuana, and Much More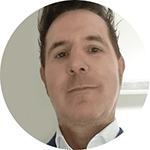 Paul Simboli
Lead IP Counsel
ATAI Life Sciences

Michael Sitzman
Partner
DLA Piper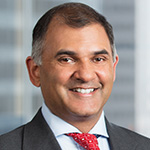 Shashank Upadhye
Partner
Upadhye Tang LLP

ACI's Global Series of Life Sciences Conferences bring together key sector stakeholders from around the globe to explore the most important trends impacting the many industries including pharmaceutical, biotechnology, medical device/diagnostics, and FDA-regulated consumer products. Our events cover every facet of legal and business relevance as well as controversy. Learn More