Cybersecurity Maturity Model Certification (CMMC): Where Industry Has Gone Right and Wrong on Supply Chain and Cyber Risk Management
WATCH FREE SESSION
---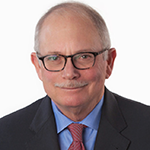 Robert Metzger
Shareholder
Rogers Joseph O'Donnell PC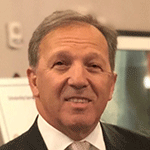 John H. Young, Jr.
President
Young Consulting Group, LLC
Hear critical insights on the U.S. DoD's new Cybersecurity Maturity Model Certification (CMMC), requiring all U.S. DoD contractors and subcontractors to undergo a third-party audit of their cybersecurity programs. Gain concrete examples of where companies have gone right and wrong in recent cybersecurity audits.
Topics include:
CMMC Rule implementation within the DFARS and the impact on foreign partners
What to expect from the assessment process for certification
Update on the CMMC implementation schedule
Dispelling common misconceptions about CMMC program requirements
Role of outside directors and proxies charged with ensuring compliance with mitigation agreement
The steps necessary to achieve each level of the certification program
How DCSA is integrating the Cybersecurity Maturity Model into the other IT security requirements for unclassified systems (including Electronic Communications Plans and NIST SP 800-171)?