Obstetrics malpractice claims continue to be the most expensive within the medical malpractice arena.
As medical science in the field of obstetrics continues to make innovative discoveries, develop rapidly changing advances in medical technology, and provide increased access to new information, there are higher demands on standards of care – unfortunately leading to higher areas of risk, and subsequently, higher malpractice claims. It is crucial that all parties involved in the obstetric malpractice continuum – medical professionals, risk managers, insurance professionals, plaintiff and defense attorneys – stay current on these latest developments as well as claims impacting this area of practice.
During this one-of-a-kind event, our unparalleled faculty of claims specialists, risk managers, medical experts – as well as an outstanding array of plaintiff and defense attorneys – will share their insights and provide practical guidance for addressing some of the most complex medical and litigation challenges.
CONFERENCE CO-CHAIRS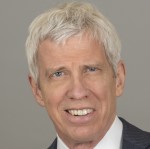 Jack Beam
Managing Partner
Beam Legal Team L.L.C.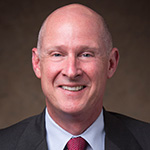 Joseph S. Picchi
Managing Shareholder
Galloway, Lucchese,
Everson & Picchi
Featured Speakers

Michael G. Ross, MD MPH
Distinguished Professor of Obstetrics and Gynecology and Public Health
UCLA School of Medicine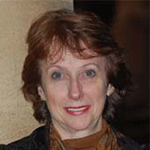 Carolyn M. Salafia, MD
Placental Pathologist
Placental Analytics, LLC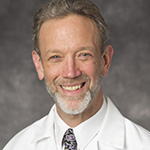 Max Wiznitzer, MD
Pediatric Neurology
UH Cleveland Medical Center
Amy Evans
Executive Vice President
Liability Claims Division InterCare Ins.

Richard T. Henderson
Senior Vice President
TransRe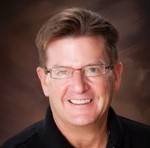 John Moore
Assistant Vice President, Claims
The Doctors Company
Understanding how COVID-19 is impacting obstetric malpractice trials
Analyzing the use of telehealth in obstetric services
Exploring ethical dilemmas in obstetrics malpractice
Plus! A Case Study on Breaking Down the Genetics of Cerebral Palsy
Interested in hearing from our 2021

Co-Chair?
Hear why you should attend the 20th Annual Obstetric Malpractice Claims 2021 Forum from Co-Chair, Jack Beam, Managing Partner, Beam Legal Team L.L.C. (Chicago, IL)
Accreditation will be sought in those jurisdictions requested by the registrants which have continuing education requirements. This course is identified as non-transitional for the purposes of CLE accreditation.
This conference is one of the best-kept secrets in OB Malpractice continuing education! It sources the leaders in both medicine & law and provides both the plaintiff & defense perspective.
The seminar offered a wide variety of very relevant topics and speakers, fostering a diverse discussion among attendees about varying views on the topics presented.
Extremely high caliber of information, expertise and especially hearing from physicians who offer practical insight and experiences.