On-Demand Virtual Conference
Due to social distancing and large group gathering restrictions, ACI's 19th Annual Advanced Forum on Obstetric Malpractice Claims has changed its format from an in-person event to a live and interactive virtual conference. If you missed the conference, you can still purchase the recording and watch on your schedule. Watch from wherever you may be, access information delivered by our expert speaker faculty as you would at an onsite event.
Purchase Recording
Obstetrics malpractice claims continue to be the most expensive within the medical malpractice arena. In 2019, there were several multi-million-dollar verdicts alone.
During this one of a kind event, our unparalleled faculty of claims specialists, risk managers, medical experts – as well as an outstanding array of plaintiff and defense attorneys – will share their insights and practical guidance for addressing some of the most complex medical challenges of today, as well as litigation hurdles facing obstetric malpractice practitioners.
Session highlights for this year, include
Exploring Obstetrical Catastrophes: Placental Abruption, Uterine Rupture and Breech Presentations
An Anatomy of a Modern Malpractice Trial Considering Rising Verdicts
Assessing Claims Against L&D Nurses and Midwives in OB cases
Evaluating the Feasibility and Success of Early Resolution
Analyzing the Use of Telehealth in Obstetric Services
Damages' Expert Selection and Preparation
A Case Study of Zubida Byrom, et al vs John Hopkins Bayview Medical Center Inc.
Developing Internal Investigating Protocols for Significant High Visibility Events
Reducing the Number of Obstetrics Claims and Improving Patient Safety by Artificial Intelligence
Distinguished Co-Chairs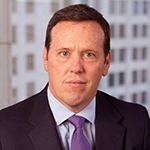 Daniel J. Huff
Partner
Huff, Powell & Bailey, LLC
(Atlanta, GA)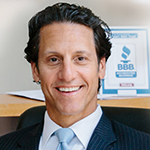 Daryl L. Zaslow
Shareholder
Eichen Crutchlow Zaslow, LLP
(Edison, NJ)
Leading medical malpractice counsel and executives will convene again in 2021 for the 20th Advanced Forum on Obstetric Malpractice Claims for in-depth discussion and new industry developments.
Keep in Touch. Sign up to our mailing list to receive the most up-to-date conference details.

Join our list
This conference is one of the best-kept secrets in OB Malpractice continuing education! It sources the leaders in both medicine & law and provides both the plaintiff & defense perspective.
The seminar offered a wide variety of very relevant topics and speakers, fostering a diverse discussion among attendees about varying views on the topics presented.
Extremely high caliber of information, expertise and especially hearing from physicians who offer practical insight and experiences.