1st Annual ACI's Women in AML and Economic Sanctions provides an opportunity to learn and engage with legal and compliance professionals during 1 ½ days of valuable discussion.
A Message from Our Co-Chairs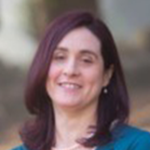 Bethany Davies
Deputy Director, Office of Financial Sanctions Implementation (OFSI)
HM Treasury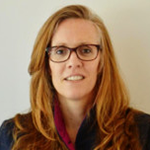 Felicia Swindells
Associate Director, Policy Director
Financial Crimes Enforcement Network

Andrea Gacki
Director
FinCEN, U.S. Department of the Treasury
Elizabeth Rosenberg
Assistant Secretary of the Treasury for Terrorist Financing and Financial Crimes
U.S. Department of the Treasury
Organizations in Attendance
Brex
Citi
Deutsche Bank
FanDuel
Google
Interactive Brokers
MUFG Bank
National Foreign Trade Counsel
Panasonic
SAP
T. Rowe Price
The Estee Lauder Companies Inc
Wells Fargo
This new conference will provide a forum for women in AML and Sanctions to network, learn and engage to discuss the substantive developments, challenges and opportunities facing women in their respective industries as well as provide them with the business contacts and communication and leadership skills necessary for continued success and career advancement.
Join us this September to:
Finding Your Voice: Key Techniques to Communicate Bad News to Senior Leadership
Understand Best Practices for Advancing Your Career Path and Thriving as A Woman
Cross Function Collaboration: Working Effectively with Your Counterparts in International Trade, National Security & Anti-Corruption
Honing Your Skills: Leadership in Today's Challenging Times
Obtain Critical Insights into Empowering Stories Highlighting Various Pathways to the C-Suite

Join this exclusive legal and compliance cross-industry community
The Women in Sanctions Network (WSN) is a global community of like-minded women working in economic sanctions. Join us as members share expert knowledge, support each other's growth, and celebrate achievements together. The WSN is committed to promoting diversity across the profession, creating worthwhile networking and educational programs, and updating members on employment and advancement opportunities.
Join our Women in Economic Sanctions Membership: womensanctionsnetwork.com