American Conference Institute's 9th Asia Summit on Anti-Corruption stands apart as one of the best networking and compliance benchmarking opportunities in the APAC region.
Each year, senior government officials from Singapore and abroad, in-house executives and leading practitioners convene to discuss critical developments and the latest best practices for managing high stakes risk factors.
Unlike other programmes, participants will benefit from practical, industry-driven discussions on the most pressing issues affecting APAC operations. Uniquely tailored to the Asia regional context, learn how your peers are weathering an evolving landscape and the realities on the ground.
Hear special updates on the high risk countries key developments including: China, Malaysia, India, Indonesia, Thailand, South Korea, Vietnam and more.
DISTINGUISHED 2020 CO-CHAIRS
Mona Dange
Vice President – Ethics & Compliance
Nokia
Ritankar Sahu
General Counsel & Head of Compliance
MAXpower Corporation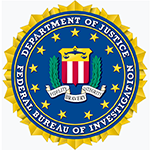 Adam W. Storer
Supervisory Special Agent, International Corruption Unit
Federal Bureau of Investigation
Past Companies In Attendance
ACC Limited
Alhamrani Universal Company
Ambuja Cements Ltd
Avon
Beam Global Spirits & Wine
BHP
Blue Umbrella Limited
Boehringer Ingelheim
Borouge Pte Ltd
BP Singapore
Brunei Shell Petroleum Company
Bureau Van Dijk
BW Offshore
Caterpillar Inc
CFA Institute
Chr Hansen Singapore
Codan Limited
Covidien
CSL Behring Asia Pacific Ltd
Deutsche Bank AG
DHL Express
Dow Jones
Eastman Chemical
Ecolab Pte. Ltd.
Electrolux SEA Pte Ltd
Eli Lilly & Co
Embraer Empresa Brasileira de Aeronautica
Ernst & Young Advisory PTE Ltd
Exiger Asia Limited
F5 Networks Limited
Facebook
FedEx Express
Ferring Private Ltd
Fujitsu Asia Pte
GE Aviation
GE Corporate
Geeta Thakerar Consultancy Services
General Electric International Inc
General Motors
GIC Private Ltd
GlaxoSmithKline
Goodrich Aerostructures Service Center- Asia Pte Ltd
Google Inc
Graymont Limited
Hang Lung Properties Limited
Hapag-Lloyd AG
Hapag-Lloyd PTE Ltd
Heineken Asia Pacific
Hewlett Packard Enterprise
Hilton Worldwide
Holcim Technology Singapore Pte Ltd
IBM
Imerys Asia Pacific Pte Ltd
Intel
Intertek
Ipsen Pharma Singapore Pte Ltd
John Zink Hamworthy Combustion
Johnson Controls
Juniper Networks
Kharon
Koch Chemical Technology Group Singapore PTE
Koch Glitsch
KONE Corp
Kuehne + Nagel
LafargeHolcim Malaysia
LaLiga
Line Corporation
Marina Bay Sands
Mastercard
Maxpower Group
McDermott Asia Pacific Sdn. Bhd
McDermott International Inc
Medtronic
Microsoft
Microsoft Asia
Microsoft Corporation
Mintz Group
Mitsubishi Electric Asia Pte Ltd
National University of Singapore
Nokia
Novartis
Ortho Clinical Diagnostics
Petroliam Nasional Berhad (PETRONAS)
PETRONAS
Prudential
Prudential Corporation Asia
PT Pupuk Indonesia
Robert Bosch SEA Pte Ltd
SAP Asia Pte Ltd
Schenker Asia Pacific Pte Ltd
Schneider Electric Singapore Pte Ltd
Scotiabank Global & Markets
Sembcorp Industries Ltd
Shire
Siemens Singapore Pte Ltd
Standard Chartered Bank Limited
Tata Global Beverages
Tenaga Nasional Berhad
Terumo BCT Medical Product Trading (Shanghai) Ltd
The Red Flag Group
TNT Express Worldwide BV
Toll Group
Valvoline
Veolia Environment SA
Visa
Vopak Asia Pte Ltd

Can't Join Us in Person?
Register for the livestream format and attend the conference from the comfort of your workplace or home.
Learn More