ACI's Legal, Regulatory, and Compliance Forum on

Cosmetics & Personal Care Products

is coming to California!
American Conference Institute (ACI) is delighted to announce that we will be holding our first West Coast Legal, Regulatory, and Compliance Forum on Cosmetics & Personal Care Products in Santa Monica, CA on September 28–29, 2023!
2023 Conference Co-Chairs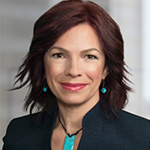 Angela Diesch
Partner
Amin Talati Wasserman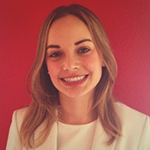 Camille Friedlander
Legal Counsel
Benefit Cosmetics
Insights from the 2023 Keynote Speaker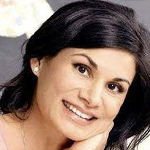 Jessica Iclisoy
Founder/CEO
California Baby
Hear from Trade Associations, Organizations, and Government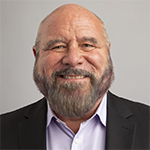 Don Frey
President & CEO
Independent Beauty Association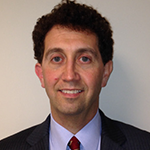 Michael Ostheimer
Attorney
Federal Trade Commission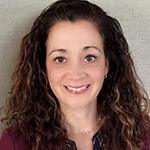 Jennifer Santos
Attorney
National Advertising Division
MoCRA is now law – Prepare for the next stage of implementation
This conference comes just in time to help you prepare for MoCRA's year-end deadline. Join us as leading thought leaders for the cosmetics and personal care industries help you:
Devise an implementation plan for the next phase of the Modernization of Cosmetics Regulation Act of 2022 (MoCRA)
---
Benefit from special West Coast focus sessions
The Golden State of California is known for setting the bar high for product safety and compliance as well as privacy laws and regulations. ACI is pleased to offer special West Coast focus sessions which will enable you to:
Analyze California's laws and regulations governing cosmetics and understand their impact on the rest of the country
Appreciate Washington State's Toxic Free Cosmetics Act of 2023
Understand West Coast product labelling, packaging, and recycling laws
Assess new Prop 65 and Class Action activity in California that is also impacting other

hot-bed states
---
Get critical information from the "who's who" of cosmetics law on key legal and regulatory developments affecting cosmetics and personal care products.
: Gain Insights from Industry Leaders from
The Honest Company
JAFRA Cosmetics
Hero Cosmetics
Mary Kay Inc.
Anastasia Beverly Hills
Obagi Cosmeceuticals
Benefit Cosmetics
Unilever
And more!
Get updates and analyses on the latest hot-button challenges impacting the cosmetics and personal care products industries. Our renowned speakers will help you:
Navigate the legal and regulatory landscape of Clean Beauty
Examine ESG obligations
Address the latest developments in PFAS legislation and litigation
Explore the evolving role, reach, and risks of influencers and social media in product promotion and advertising
Develop a blueprint for AI and other innovative technologies while still prioritizing data privacy and security
Secure IP protections and anti-counterfeiting assurances for cosmetics
PRE AND POST CONFERENCE WORKSHOPS
Add more value to your conference experience by signing up for these hands-on and practical workshops and consider sending your team!
WORKSHOP A
September 27th, 2023
9:00 am – 12:30 pm
WORKSHOP B
September 27th, 2023
1:30 – 5:00 pm
WORKSHOP C
September 29th, 2023
2:00 – 5:30 pm
Who You Will Meet
Key Stakeholders in the Cosmetics and Personal Care Products Industry
In-House Counsel, including generalist and those having responsibility for FDA law and regulatory affair; advertising and promotion; IP, Patents and Trademarks; Licensing and Business Development
Officers, Directors, and Executives for Regulatory Affairs; Quality Assurance; Research & Development; Business Development
Law Firm Attorneys for the Cosmetics and Personal Care Products Industry whose practices focus on:

FDA
Advertising and Promotion – FTC
Corporate Matters
Patents and Trademarks
Litigation
CLE Accreditation
Accreditation will be sought in those jurisdictions requested by the registrants which have continuing education requirements. This course is identified as non-transitional for the purposes of CLE accreditation. Learn More