Now in its 10th year, ACI's New York Forum on Economic Sanctions, is widely regarded – together with ACI's flagship Economic Sanctions conference in Washington DC in April – as North America's largest and most comprehensive conference on economic sanctions, their enforcement and compliance.
The New York Forum on Economic Sanctions convenes a diverse mix of financial institutions, exporters and their advisers to provide practical and timely, country-specific sanctions insights and address how to update sanctions compliance and risk management programs.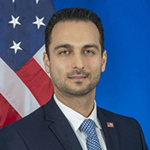 David Peyman
Deputy Assistant Secretary for Counter Threat
Finance and Sanctions, Bureau of Economic
and Business Affairs
U.S. Department of State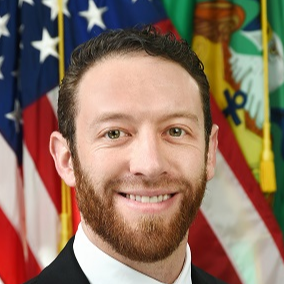 Daniel Cariello
Compliance Officer, Sanctions Compliance
and Evaluation Division
Office of Foreign Assets Control
U.S. Department of the Treasury
Plus! Benchmark with Senior Executives from:
Bank of America
BB&T
BNP Paribas
Capital One
Carnival Corporation
Citi
Fidelity Investments
Goldman Sachs
JPMorgan Chase & Co.
Linamar Corporation
Microsoft
Société Générale
Standard Chartered Bank
Stripe
UBS
Varian Medical Systems
Weatherford
RUSSIA: Understanding the Impact of the Latest Sanctions and the Role of CAATSA
IRAN: Rollback of the JCPOA and How Industry is Coping with EU Blocking
CUBA: New Compliance Risks for Companies After Full Implementation of Title III of the Helms-Burton Act
VENEZUELA: Resolving Questions on Debt, Securities and Investment Funds, and Whether to Continue Business or Exit
WHAT'S NEW FOR 2019:
OFAC GUIDANCE: What makes an effective sanctions compliance program
IN-HOUSE COMPLIANCE ROUNDTABLE: How companies are responding to the enhanced sanctions enforcement landscape
TRADE DEVELOPMENTS: Considerations for running a global business amid an escalating US-China trade war, sanctions and export controls
IN-HOUSE EXCHANGES: Forging synergies between your sanctions, CFIUS, FCPA and AML programs
WHAT PAST ATTENDEES HAVE TO SAY
"Great workshop, great speakers, worth the time"
"ACI provides the best knowledge for Economic Sanctions"
"Excellent conference, very useful!"
"Timing of the Conference and the Speakers are Great!"
"This was a very informative conference. Great panelists."
"Speakers and presentations were extremely helpful and provided great information."