A Message from our Chairperson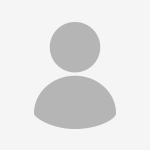 George Ioannidis
Assistant Special Agent in Charge
Homeland Security Investigations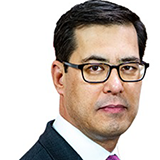 Michael Khoo
Co-Director, Task Force KleptoCapture
U.S. Department of Justice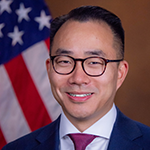 David Lim
Co-Director, Task Force KleptoCapture
U.S. Department of Justice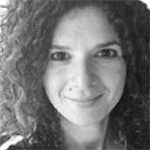 Alina Nedea
Head of Sanctions, DG, FISMA
European Commission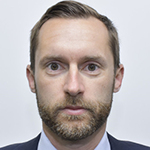 Giles Thomson
Director, Office of Financial Sanctions Implementation
HM Treasury
Back by popular demand, ACI's acclaimed 13th Annual New York Forum on Economic Sanctions returns to NYC this December.
Regarded as the must attend conference for legal and compliance professionals working for financial institutions and global exporters, this program will provide timely updates on the latest developments in economic sanction.
Connect with your sanctions peers and make new acquaintances at this interactive event. Participate in small group conversations with your industry peers on day one and emerging sanctions topics on day two.
Pressing Topics We Will Cover Include
China: Managing Your Business Operations in China Amid An Unprecedented Period of Risk and Uncertainty Keynote Presentations from OFSI and EU Commission
OFAC Administrative Subpoenas: Top 5 Things to Expect and Best Ways to Prepare and Respond
Compliance Readiness: Staying Abreast of the Impact of Geopolitical Risk for Your Organization
Russia: Long Term Impact of the War in Ukraine and Ongoing Business
Recent Trends in Sanctions and Export Control Enforcement: Responding to Enforcement Actions, and Informal Regulator Outreach Challenges
Navigating U.S. Sanctions and Export Control Restrictions
Read our new industry article reviewing recent changes to restrictions, and global trends in the sector.
Unsurpassed Networking
Meet the sanctions experts! The program is uniquely designed to maximize networking through 1:1, small and larger group opportunities.
Invaluable Peer to Peer Discussions
Unique sessions and panels created to examine the full range of sanctions compliance and the most pressing issues facing industry today.

CLE ACCREDITATION
Accreditation will be sought in those jurisdictions requested by the registrants which have continuing education requirements. This course is identified as non-transitional for the purposes of CLE accreditation. Learn More

For In-House Legal and Compliance Professionals Looking to Expand Their Network
The Women in Sanctions Network (WSN) is a global community of like-minded women working in economic sanctions. WSN is committed to promoting diversity across the profession, creating worthwhile networking and educational programs, and updating members on employment and advancement opportunities.
To find out if you are eligible to become a member of the Women in Sanctions Network, please visit womensanctionsnetwork.com