Back by popular demand, ACI's acclaimed 13th West Coast Forum on FCPA Enforcement & Compliance returns to San Francisco This June.
Join us for this annual meeting of the minds in the legal and compliance community.
As the only comprehensive, practical event of its kind on the west coast, don't miss your best opportunity to connect with decision-makers from your industry, gather cross-industry takeaways, and hear critically important updates affecting your work.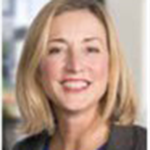 Tracy Saale
Former Chief Division Ethics and Compliance Officer and Chief Division Legal Counsel, Federal Bureau of Investigation; Conduct Risk Management, Managing Director and Corporate Responsibility Officer
Charles Schwab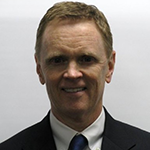 Scott Schools
Former Associate Deputy Attorney General, U.S. Department of Justice; Chief Compliance and Ethics Officer
Uber Technologies Inc.
Be Sure to Attend Practical, Industry-Driven Sessions, Including:
FCPA YEAR IN REVIEW: Key Updates on the DOJ and SEC Enforcement Postures, Individual and Corporate Accountability, and Priorities Moving Forward
The Future of FCPA Compliance Series, Including Sessions on:

Leveraging AI and Automation for Anti-Corruption Compliance and Investigations
Cryptocurrency and the Lesser-Known Corruption Risks: Increased Regulatory Scrutiny of Crypto and Digital Currency
Social Media and the Role of Influencers-and the Lesser-Known Interplay with the FCPA

Ephemeral Messaging Think Tank: Companies and Financial Institutions Share the Latest Best Practices and Lessons Learned
Special International Focus on China, Latin America, Africa, and The Middle East
What's Missing in Your Third-Party Due Diligence, Screening and Monitoring?: Hidden Lessons for Mitigating Cross-Border Supply Chain and Business Partner Risks