MCOs face a highly complex and challenging legal, and regulatory environment fueled by industry by innovation, and integration.
ACI's Advanced Forum on Managed Care Disputes and Litigation offers an unparalleled learning experience, specifically designed for the MCO legal community. Attend and develop winning legal strategies and business best practices for claims management from our esteemed faculty of outside counsel, in-house lawyers, and executives.
2023 Distinguished Co-Chairs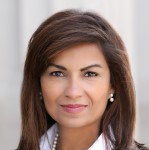 Archana Rajendra
Vice President and Deputy General Counsel
Health Alliance Plan, Henry Ford Health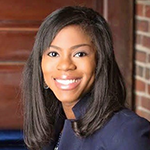 Akure Paradis
Deputy General Counsel
CareSource
Special Remarks from the HHS-OIG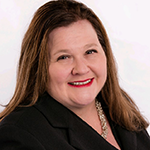 Carolyn Kapustij
Senior Advisor for Managed Care
HHS Office of Inspector General
New Sessions for 2023
Deep Dive into the implications of the Dobbs Decision and where future litigation regarding reproductive rights could arise
Interactive dialogue on how the No Surprises Act is playing out in practice for MCOs
Focus Sessions on ESG and DEI: Key legal and compliance considerations for MCO lawyers and executives
Switching Hats in Managed Care Disputes: Exploring How to Leverage Arbitration, Mediation and Mixed Modes to Achieve a Favorable Result Faster
In-House

Counsel and Business Executives from Managed Care Organizations, HMOs, and Insurance Companies specializing in:
Litigation
Risk management
Claims/Strategic payments
Payor relations disputes
Outside Counsel specializing in:
Health plans
Health litigation
Managed care litigation
Managed care contracting
Payor disputes
Strong speakers and content. I enjoy this conference every year.
First time attendee and pleased with the material and presentations.
The level of expertise of both the speakers and attendees results in meaningful discussions and practical advice.
Good event, moves at the right pace, good mix of plans and outside counsel.
I enjoyed every panel…very relevant topics and PRACTICAL ADVICE.
This has historically been the best conference in Managed Care.