MCOs face a highly complex and challenging legal, and regulatory environment fueled by industry by innovation, and integration.
ACI's Advanced Forum on Managed Care Disputes and Litigation offers an unparalleled learning experience, specifically designed for the MCO legal community. Attend and develop winning legal strategies and business best practices for claims management from our esteemed faculty of outside counsel, in-house lawyers, and executives.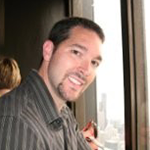 Tim McMichael
Deputy General Counsel – Director of Litigation
Premera Blue Cross
In-House

Counsel and Business Executives from Managed Care Organizations, HMOs, and Insurance Companies specializing in:
Litigation
Risk management
Claims/Strategic payments
Payor relations disputes
Outside Counsel specializing in:
Health plans
Health litigation
Managed care litigation
Managed care contracting
Payor disputes
Strong speakers and content. I enjoy this conference every year.
First time attendee and pleased with the material and presentations.
The level of expertise of both the speakers and attendees results in meaningful discussions and practical advice.
Good event, moves at the right pace, good mix of plans and outside counsel.
I enjoyed every panel…very relevant topics and PRACTICAL ADVICE.
This has historically been the best conference in Managed Care.