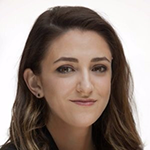 Molly Turco
Senior Advisor, Center for Medicare
Centers for Medicare & Medicaid Services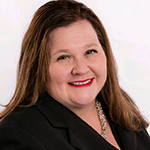 Carolyn Kapustij
Senior Advisor
HHS Office of Inspector General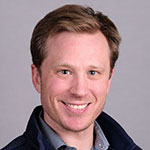 David M. Coriell
Assistant U.S. Attorney Western District of New York
U.S. Department of Justice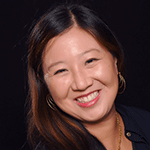 Karen Y. Lam
Senior Counsel
Kaiser Permanente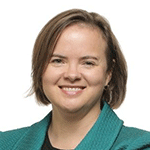 Elizabeth Lippincott
Partner
Strategic Health Law
Medicare Advantage is experiencing immense growth, and heightened government scrutiny.
It's a critical time for the MAOs who deliver these programs to examine the regulatory and risk landscape.
This Fall, be part of the only conference specifically designed to help MAO legal, and compliance professionals navigate increasingly complex regulatory requirements and mitigate legal risks in the administration of Medicare Advantage.
The Legal, Regulatory, and Compliance Summit on Medicare Advantage will address the impact of new and impending CMS regulations, as well as industry-shaping trends in value-based arrangements and opportunities to advance health equity.
2022 Agenda Highlights
Special Q&A with the OIG and DOJ on the Most Notable Fraud and Abuse Cases of the Year
Addressing the Risk in Risk Adjustment: In depth discussions on chart reviews, health risk assessments, the future of enforcement and the implications for the compliance and legal landscape
Dual Eligible Special Needs Plans: Guidance on How to Navigate State and Federal regulations in the coordination of care
COVID-19 from Pandemic to Endemic: Analyzing the Impact of Public Health Emergency Orders on the MA System and Preparing for the Aftermath
Spotlight on Trends in Private Equity and Medicare Advantage Investments
A Think Tank on Developing Successful Value-Based Arrangements for MAOs: Navigating Safe Harbors and Avoiding Stark Law, and AKS Violations
A Special Focus on Prior Authorization Findings and Emerging Trends Following the OIG Report
In-House Counsel and Business Executives from Medicare Organizations, and Insurance Companies specializing in:
Litigation
Risk management
Claims/Strategic payments
Payor relations disputes
Medicare Compliance
Audits
Regulatory Affairs
Outside Counsel specializing in:
Health plans
Health litigation
Medicare advantage litigation
Medicare advantage contracting
Payor disputes