Network with In-house Counsel From Automotive Companies, and Benchmark Litigation Strategies With Your Peers
2019 will mark the beginning of a new paradigm for Automotive Product Liability Litigation. Be prepared to address the new demands and legal and regulatory challenges the industry is facing. As new emerging technology for autonomous and semi-autonomous vehicles is developing at rapid speed to keep up with consumer demand, automotive companies are facing potential liabilities and unprecedented litigation risk. Class action litigation is spreading and the effects of recalls and MDL litigation from alleged defective components is also on the rise.
To make sense of all this—attend ACI's 12th National Forum on Defending and Managing Automotive Product Liability Litigation on July 17-18, 2019 in Chicago. Gain practical knowledge on the latest legal and regulatory trends, developments, and case law in the automotive context.
Judge Confirmed to Date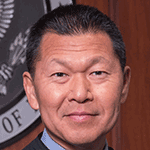 Hon. Young B. Kim
U.S. District Court, Northern District of Illinois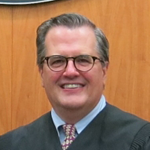 Hon. Stephen J. Murphy, III
U.S. Dist. Ct., Eastern Dist. of Michigan
New for 2019:
Comprehending lemon law litigation stemming from consumer fraud claims with a spotlight on California
Understanding the advancements in technology for AI, autonomous, and semi-autonomous vehicles
Anticipating direction from NHTSA on new regulations
Interpreting the proposed changes for Rule 30(b)(6) corporate deposition witnesses
Searching for newer and qualified experts for automotive cases
Addressing difficult class action litigation outcomes, fallout from recalls, and MDL litigation
Interested In Sponsoring?
---
Don't miss the opportunity to maximize participation or showcase your organizations services and talent. For more information please contact us at
[email protected]
.
---
Millennium Knickerbocker Hotel
Address: 163 E Walton PI, Chicago IL, 60611
Telephone: 866-866-8086