On-Demand Virtual Conference
Due to social distancing and large group gathering restrictions, ACI's 3rd Annual Summit on Controlled Substances – Regulation, Litigation, and Enforcement has changed its format from an in-person event to a live and interactive virtual conference. If you missed the conference, you can still purchase the recording and watch on your schedule. Watch from wherever you may be, access information delivered by our expert speaker faculty as you would at an onsite event.
Purchase Recording
Attend this one-of-a-kind, interactive virtual conference where stakeholders can gather with peers, discuss challenges, and walk away with tailored strategies for overcoming these challenges.
As our nation continues with attempts to combat the opioid overdose crisis, the regulations and requirements for stakeholders along the entire supply chain continue to evolve at a rapid pace. Recently the DOJ exercised its authority to reduce opioid production and DEA modified its opioid distribution quota rules in an attempt to minimize diversion. Further, state, city, and county litigations continue to escalate, with no end in sight.
EXCLUSIVE KEYNOTES FROM DEA, DOJ and FDA on ENFORCEMENT INITIATIVES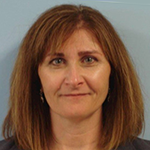 Claire M. Brennan
Section Chief – Liaison Diversion Control Division
U.S. Drug Enforcement Administration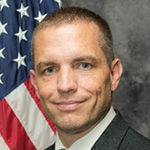 Scott A. Brinks
Section Chief Regulatory Drafting & Policy Support Section Diversion Control Division
U.S. Drug Enforcement Administration

Dominic Chiapperino, Ph.D.
Director, Controlled Substance Staff, Center for Drug Evaluation and Research
U.S. Food and Drug Administration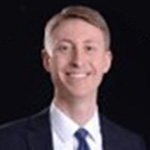 Gustav Eyler
Director, Consumer Protection Branch
U.S. Department of Justice
PRE-CONFERENCE WORKSHOPS
Pre-Conference Workshops are Included with Your On-Demand Purchase:
Hear from the Experts
Our faculty consisting of current and former DEA officials, DOJ representatives, in-house industry counsel, and outside counsel, will provide an up-to-date analysis of the current regulations, best practices for staying compliant, avoiding DEA investigations, and knowing how to respond when DEA comes knocking at your door.
Industry thought leaders will help you
ANALYZE the implications of the proposed MDL settlement and the probability of a global settlement
ASSESS the therapeutic potential of cannabinoids
EVALUATE incentives for new medicines to treat pain and addiction
DEVELOP a comprehensive controlled substances compliance program
---
Don't miss this opportunity to benchmark your controlled substances strategies with top industry representatives.
Purchase Recording
Leading counsel and top regulatory executives will convene again in 2021 for the 4th Advanced Summit on Controlled Substances for in-depth discussions on new industry developments and to assess the myriad legal, regulatory, and compliance obligations that impact business decisions and long-term strategies.
Keep in Touch.
Sign up to our mailing list to receive the most up-to-date conference details.
Join our list
Here's what some of our attendees had to say
This conference was spot on with the issues we are facing everyday.
It was great to hear from current and former industry leaders and experts from DEA, US AG offices, FDA, etc. Hearing about the current events and upcoming trends/expectations was valuable.
As the Director of Compliance for IPC, I was extremely pleased with last year's speakers and the insight they provided into the latest controlled substance regulations.

ACI's Global Series of Life Sciences Conferences bring together key sector stakeholders from around the globe to explore the most important trends impacting the many industries including pharmaceutical, biotechnology, medical device/diagnostics, and FDA-regulated consumer products. Our events cover every facet of legal and business relevance as well as controversy. Learn More