In-Person or Via Livestream for our 31st Anniversary EPLI Forum!
EXCLUSIVE INTERVIEWS WITH THE EEOC AND NLRB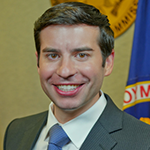 Keith E. Sonderling
Commissioner
U.S. Equal Employment Opportunity Commission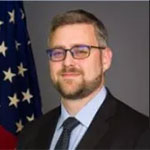 Marvin Kaplan
Board Member
National Labor Relations Board
IN-HOUSE COUNSEL PERSPECTIVES ON THE LATEST CLAIMS TRENDS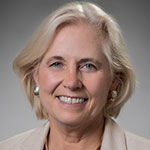 Marjory Robertson
Assistant Vice President & Senior Counsel
Sun Life Financial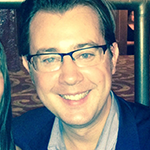 Alexander Wood
Legal Director, Employment Law
PepsiCo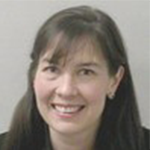 Bonnie Pierson-Murphy
Vice President and Assistant General Counsel
IBM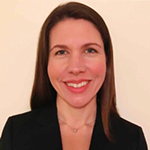 Victoria Gorokhovich
Managing Counsel, Labor and Employment
PSEG Services Corporation
New, Interactive Sessions
The Return to Work: Addressing Evolving Risks Around In-the-Office/Hybrid/Remote Operations in a Multi-Generational, Employee-Powered Environment
Remote Workforce Monitoring: Programs for Remote Technology-Based and Data-Driven Worker Performance and Knowing the Laws and Potential Pitfalls
Pay Equity/Transparency Claims: Dissecting Recent Defense Wins/Losses and The Lesser-Known Lessons for Addressing Wage Disparities
Political Speech in the Workplace: Dobbs Versus Jackson, Union/Non-Union Opinionating
EPLI Claims Trends Amid a Hybrid/Remote Work and Employee-Empowered Landscape: COVID Implications, Defense Costs, Cannabis, Remote Accommodations, SPAC and deSPAC
Medical Marijuana in the Workplace: Key Takeaways for Multi-Jurisdictional Marijuana Compliance
Cyber Security, IP and Proprietary Risks: Their Interplay with Remote Work and Employee Monitoring
New Hurdles to Managing Whistleblower Claims in an Employee Empowered Environment: The Latest Defense Strategies for Public vs. Private Claims
The View from the Plaintiff's Bar: The Latest Trends and Claims Coming Down the Pipeline
Diversity, Equity and Inclusion: Automated Employment Decision Tool Compliance Trends
A MUST-ATTEND EVENT FOR
In-House EPL Professionals, including:
Underwriters
Claims Counsel
Employment Counsel
Brokers
Product Managers
Risk Managers
Human Resources Managers
Private Practice Attorneys Specializing in:
Labor and Employment
Insurance
Employment Discrimination
Class Actions
ABOUT THIS CONFERENCE
This annual conference is the one-stop, must-attend meeting place for the insurance and employment law community. Join us to discuss critically important issues affecting the EPLI landscape, defense strategies and emerging litigation trends.
Hear from an unmatched faculty of experts on liability risks, EPLI cost analyses and the hidden lessons learned from recent trial outcomes.
Carefully researched with in-house decision-makers and leading law firms, this forum provides you with expanded 1:1 networking and benchmarking opportunities – new interactive sessions, Q&A with in-house executives, and worthwhile time to re-connect and catch up!
CLE Accreditation
Accreditation will be sought in those jurisdictions requested by the registrants which have continuing education requirements. This course is identified as nontransitional for the purposes of CLE accreditation.
Missed the last conference? Watch a recording of the 30th annual event.
PURCHASE RECORDING
Cyber Security, IP and Proprietary Risks: Their Interplay with Remote Work and Employee Monitoring
WATCH NOW