Strategic Guidance for the Most Complex EPLI Claim Coming Across Your Desk
Back by popular demand, ACI's EPLI conference returns to New York City. Whether you are a claims manager, underwriter, risk manager, in-house or outside counsel, this is your most worthwhile opportunity to network and benchmark strategies with your peers.
Every year, our program includes enhanced industry perspectives and account for new developments, strategies and industry trends. Our conference faculty, comprised of the "who's who" of EPLI thought leadership, will make sure you are prepared to prevent, manage and defend against the increasing number of employment practices liability claims being filed today.
Final Agenda and Speakers List Now Available!
Our 2020 Esteemed Co-Chairs
Todd Alan Ewan
Partner and National Co-Chair, Litigation
Fisher & Phillips LLP
Tom Hams, Esq.
EPLI National Practice Leader, Managing Director
Aon Financial Services Group
Read the Q&A with Tom Hams on EPLI Trends
Join In-House Counsel to Discuss the Litigation Priorities and Law Firm Selection
Jason K. Brown
Senior Counsel
American Express Company
Jamie M. Kohen
Executive Director and Assistant General Counsel
JPMorgan Chase
Patricia Gonzalez
Corporate Counsel
Oasis, a Paychex Company
David Hayes III
Vice President & General Counsel
Trans State Holdings, Inc
Jamie D. Zogby
Executive Legal Counsel – Employment Law
Realogy Holdings Corp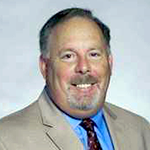 Philip Weis
Director, Senior Employment Counsel
Boehringer Ingelheim Pharmaceuticals, Inc
Read a Q&A with Philip Weis
Don't Miss Critical Updates and Best Practices for:
BIOMETRIC SCREENING: The biggest misunderstandings about how to manage data breaches and collection of employee information
RETALIATION CLAIMS: The latest defense strategies to facilitate settlements as early as possible
WHISTLEBLOWER CASES: Techniques for navigating complicated fact patterns involving additional allegations of discrimination
ARBITRATION AGREEMENTS AND RESTRICTIVE COVENANTS: Critical updates on what is now considered unenforceable
REVISITING MEDICAL MARIJUANA CLAIMS: Further complications with ADA, testing challenges, and discrimination claims
WEBSITE ACCESSIBILITY AND FMLA REQUIREMENTS: Managing the practical impact on disability claims
Brokers And Carriers Share Updates On The State Of The Market, Claims Management, And New, Emerging Risks:
Allied World Insurance Company
AXA XL
Axis Insurance
Beazley
Chubb
Marsh
Sompo International Insurance
Starr Companies
Travelers
USI Insurance Services
USLI
---
---
This year's event has been updated to include new in-house speakers and will give you more opportunities to connect, benchmark strategies, and gain insights on critical updates facing employment practitioners today.
Register now to secure best rates!
---
What Past Attendees Have to Say
"The speakers and audience were all very knowledgeable, and I feel I was able to use the conference to expand my network considerably." —Claims Professional, OneBeacon Insurance Group
"High caliber speakers and great selection of topics." —Vice President, Gen Re
In-House EPL Professionals, including:
General Counsel/Employment Counsel
Underwriters
Claims Counsel
Brokers
Product Managers
Risk Managers
Human Resources Managers
Private Practice Attorneys Specializing in:
Labor and Employment
Insurance
Discrimination
Class Actions