ACI's highly anticipated Proficiency Series provides true immersion in the EAR with the objective of becoming proficient in four weeks.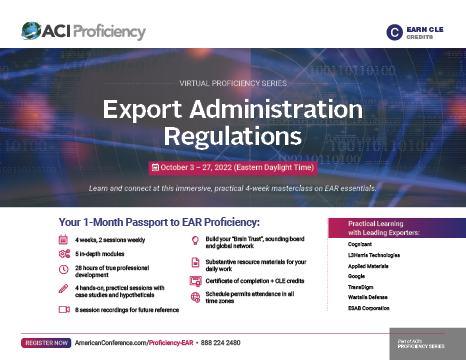 Download 2022 Brochure
Flip through our 2022 conference brochure and discover what's new this year.
View Full Program
MODULE 1:
Roadmap & Classification
October 3 • 1:00pm–4:30pm EST / 10:00 a.m.-1:30 p.m.PST
YOUR U.S. EXPORT CONTROLS ROADMAP: A Review of Key Concepts, Agencies, Their Jurisdictions and Roles – and Who to Contact for What
During this practical, opening session, the expert instructors will take you through the key agencies, their roles, as well as tips for how to contact the agencies and leverage online resources for keeping current.
Jurisdiction: EAR vs. ITAR
BIS, DDTC, DTSA, OFAC, DOJ and HSI: Which agency does what?
How the EAR defines "export" for technology and software vs. items
Defining "dual-use," "technical data" and "technical assistance"
What is a "re-export"?
What is the Entity List?
Classification: EAR Parts 732, 736, 738, 742, 744, 746, 772 and 774-ACCL and CCC
What are EAR-controlled commodities, technology and software?
Understanding the 10 categories under the Commerce Control List ("CCL") under 15 CFR §774, Supplement 1
EAR99, 600-Series, and other ECCNs
Best practices for navigating CCL categories, product groups and series
What is the Commerce Country Chart ("CCC")
ECCNs
Navigating ECCNs
How to identify the right ECCN for an item
How to match specific characteristics of your item to an ECCN
Determining the right ECCN for technology and software, including emerging technologies
What to do once you obtain your ECCN, and how to determine if an export license is required
What do you do if no ECCN fits your product?
Military Items and the 600 Series
Military items controlled under the EAR and the 600 Series
How to successfully "catch" and "release" – navigating paragraph (a) and (b)
The most common pitfalls in the "catch" and "release" process
Classifying non-U.S. origin items produced with U.S. origin content or technical data
Questions to ask when classifying new technologies, and conducting market and IT functionality analyses
When to contact the manufacturer, producer, or developer
Documentation and appropriate record keeping to support your determination
"Specially Designed"
Tips and tricks for self-determining items as "specially designed" and understanding exemptions
How to apply the "specially designed" criteria in the CCL
CCATs
Commodity Classification Request (CCATS) to BIS: When and how to submit a CCATs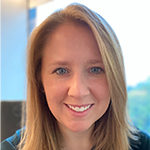 Jennifer McGinn
Compliance Director/ General Counsel
Defense Maritime Solutions, Inc.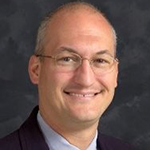 Bob Vander Lugt
Partner
Little, Rothwell & Vander Lugt, PLLC
MODULE 2:
Two Tricky EAR Areas: The Military End Use/Military End User Rule and the Direct Product Rule, with Hypothetical Exercises
October 6 • 1:00pm–4:30pm EST / 10:00 a.m.-1:30 p.m. PST
15 CFR Part 744-Military User and
End-User

Regulations:

Need-to-Know

Concepts, Recent Changes and Their Practical Impact Defining "military end-user"
Defining "military end-user"
EAR Section 744.21 restrictions on the export, reexport, and transfer of certain items for "military end uses"
How and why the Commerce Department expanded the "Military End-User" definition to include: any item "that supports or contributes to the operation, installation, maintenance, repair, overhaul, refurbishing, 'development,' or 'production,' of military items."
Understanding the six elements of the "use" definition in the EAR
Recent expansion of restrictions on the provision of items to "Military End-User" to China
Supplement No. 2 to Part 744: Items subject to the military end use/end user restrictions
Products, software, and technology, including lower-level encryption items, semiconductor equipment and technology, and aircraft parts and components
EECNs 2A290, 2A291, 2B999, 2D290, 3A991, 3A992, 3A999, 3B991, 3B992, 3C992, 3D991, 5B991, 5A992, 5D992, 6A991, 6A996, and 9B990
Regional Stability (RS) controls for certain items: "Y" paragraph of 600-series and 9×515 ECCNs
Exports or re-exports to China or in-country transfers within China of items covered by § 744.21
What recordkeeping is necessary throughout the product development of a 600 Series item?
Foreign Direct Product Rule: General Prohibition 3 Under the EAR
What is (and isn't) captured by the rule?
ECCNs that are subject to the rule
Determining if and when an item is a direct product of technology or software
How the EAR defines "knowledge"
Understanding BIS Know-Your-Customer (KYC) rules and guidance
Hypothetical Exercises, Q & A and Review: Classification, Military User and End-User Regulations
The expert instructors will take you through three scenarios, and how to apply key definitions and requirements. A helpful way to solidify your grasp of key concepts and understand their practical application. As a closing segment, instructors will provide additional clarification and guidance, and take your question.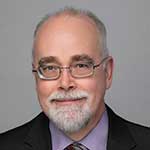 Richard Baldwin
Director of International Trade Compliance
TransDigm Group Inc.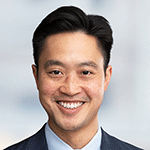 Clinton Yu
Partner
Barnes & Thornburg LLP
MODULE 3, Part I:
Deemed Exports and Technology Transfers
October 11 • 1:00pm–4:30pm EST / 10:00 a.m.-1:30 p.m. PST
734.13(b) of the EAR: The Nuts and Bolts of Deemed Export and
Re-Export

Compliance
Key definitions, including "deemed export", "re-export" and "foreign national"
Understanding the "deemed export" rule governing transfers of U.S.- origin technology and technical data to foreign nationals
When is a BIS license required for a foreign national?
Practical tips for interpreting deemed export rules
Minimizing the risk of sharing controlled technical data with suppliers, customers, and business partners
What is permissible when screening for nationality to satisfy export control requirements: Anti-discrimination laws and their intersection with export controls
Working with HR to on how to properly communicate and document nationality and export control issues with job candidates
Practical tips for detecting, mapping, and evaluating risk
Instituting proper controls for the sharing of information between foreign parties, parent companies, subsidiaries, and affiliates
Determining administrator and user access based on identity, location, and rights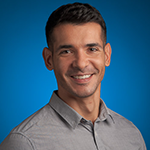 Luiz Prado
Program Manager, Legal Specialist, Global Trade Compliance
Google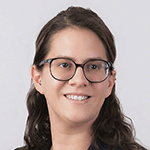 Lori Scheetz
Partner
Wiley Rein LLP
MODULE 3, Part II:
Deemed Exports and Technology Transfers
October 13 • 1:00pm–4:30pm EST / 10:00 a.m.-1:30 p.m. PST
Sections 734.2(b), 734.15 and 734.20: Technology Transfers Under the EAR
How to define "technology" and "technical data" under the EAR
EAR definitions of a "release" of "technology" or source code under Section 734.15
Activities that are not "deemed" re-exports under Section 734.20
Exemptions to technology regulation: Published technology, fundamental research, nonproprietary systems descriptions
Technology Control Plans: Core Elements
What is a technology control plan ("TCP")?
Examples of IT controls and network access rights
Risks associated with R&D, JV, and other business partners: How to assess if they are complying with export control rules when handling your technology?
Hypothetical Exercises,
Q & A

and Review

Toward solidifying your understanding of deemed exports, re-exports and technology transfer rules, the instructors will discuss a case study, how to put theory into practice and take your questions. A helpful way to solidify your grasp of key concepts and understand their practical application.

As a closing segment, instructors will provide additional clarification and guidance, and take your questions.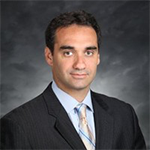 Philip Charnas
Senior Director & Head of Global Trade
Applied Materials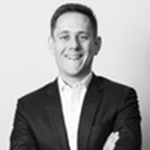 Robert Slack
Partner
Kelley Drye & Warren LLP
MODULE 4, PART I:
Licensing Requirements and Exceptions
October 18 • 1:00pm–4:30pm EST / 10:00 a.m.-1:30 p.m. PST
When and How to Submit an EAR License Application: The Fundamentals of Form
BIS-748P

, Using

SNAP-R

and Reducing the Risk of RWAs

This segment will consist of a deep dive into when an EAR license is required-and how to submit an application that meets BIS expectations.
As part of this session, instructors will analyze sample license applications to highlight the essential do's and don'ts.

Essential elements of Form BIS-748P and the SNAP-R system
600 Series licensing and associated challenges
How to draft effective license applications: BIS requirements and expectations
Supplemental information required in the application
Developing data sheets, end-user statements and cover letters
Preparing supporting documentation verification of ECCNs

end-use of items to be exported
documents supplied by the prospective purchaser
international import certificate
statement of ultimate consignee and purchaser

Technology Control Plans and other detailed information for deemed export applications
The approvals process, expected timeline and how to reduce the risk of delay
Requests for additional information: How are licensing determinations made by BIS?
What triggers a Return Without Action (RWA)?
Accepting and implementing conditions
Process for amending a license
Re-export licenses and license responsibility for foreign parties

Debbie Shaffer
Senior Manager, Sector Lead Commercial Aviation Solutions Sector
L3Harris Technologies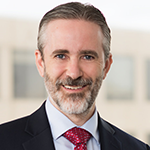 Nate Bolin
Partner
DLA Piper LLP
MODULE 4, Part II:
Licensing Requirements and Exceptions
October 20 • 1:00pm–4:30pm EST / 10:00 a.m.-1:30 p.m. PST
The Ins and Outs of EAR Licensing Exceptions: How to Determine If, When and How They Apply
Application and significant developments related to key exceptions, including: Additional Permissive Reexports (APR)
Shipments of Limited Value (LVS)
Servicing and Replacement of Parts and Equipment (RPL)
Shipments to Country Group B Countries (GBS)
Strategic Trade Authorization (STA)
Technology and Software Under Restriction (TSR)
Technology and Software Unrestricted (TSU)
Aircraft, Vessels and Spacecraft (AVS)
Temporary Imports, Exports, Re-Exports, and Transfers (TMP)
Encryption Commodities, Software, and Technology (ENC)
Hypothetical Exercises, Q & A and Review on the Do's and Don'ts
Toward solidifying your understanding of licensing requirements and exceptions, the instructors will take you through a series of hypothetical scenarios to help you apply and take advantage of license exceptions in a practical manner. Ample time will be left for Q&A.
As a closing segment, instructors will provide additional clarification and guidance, and take your questions.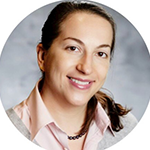 Lexia Krown
Vice President, Global Trade Compliance
ESAB Corporation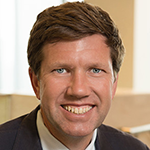 Thad McBride
Partner
Bass, Berry & Sims PLC
MODULE 5:
EAR Enforcement & Compliance in Practice
October 25 • 1:00pm–4:30pm EST / 10:00 a.m.-1:30 p.m. PST
The Essentials of an Effective Export Compliance Program (ECP)
What are the core elements of an effective export management and compliance program?
Concrete examples of the changes that exporters are making to stay compliant in the wake of recent developments
How exporters are upgrading their tracking of classification and re-classification
Recordkeeping do's and don'ts
BIS "Know Your Customer" Guidance, Supply Chain-Screening and Red Flags: The Essentials of Vetting Third Parties, End-Users and End-Uses
What are the most important risk areas to consider when screening, vetting, and choosing suppliers?
How can companies identify and resolve third party risks early on?
Overview of BIS "Know Your Customer" Guidance
Screening based on the Denied Persons List and Entity List
"Red Flags" that should trigger suspicion at the due diligence phase
Key EAR requirements for freight forwarders and other third parties throughout the supply chain
Where the exporter's responsibility for third party compliance begins and ends
Vetting and due diligence of third parties, including subcontractors, freight forwarders, distributors, customs brokers, customers, re-sellers and others
Contractual safeguards to implement for orders and shipments, nature and extent of audit rights, and when to terminate the relationship due to export enforcement risks
How to monitor supplier and other third-party outsourcing activities
Key EAR Enforcement Actions and Compliance Lessons Learned
How do enforcement agencies work together to enforce the EAR?
What kinds of EAR violations trigger an enforcement response?
What pushes a case from a warning letter to a penalty – and what can lead to criminal prosecution
What can mitigate versus increase your company's exposure?
How do you handle law enforcement requests for help in the investigation of a third party?
What is a voluntary disclosure? How BIS approaches them – and the impact on enforcement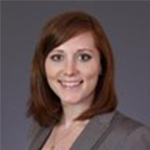 Mollie Sitkowsky
Partner
Faegre Drinker Biddle & Reath LLP

Anne Scheinfeldt
US Trade Controls Counsel Director, Global Mergers, Acquisitions & Integrations Ethics & Compliance
Cognizant
MODULE 6:
REVIEW OF PROFICIENCY ASSIGNMENT AND 1:1 Q&A
October 27 • 1:00pm–4:30pm EST / 10:00 a.m.-1:30 p.m. PST
In advance of this last unit, participants will complete an assignment on the life cycle of an export. The questions will be based on a case study of an export transaction from A to Z.
During the session, participants will share their responses to the assignment questions, followed by feedback from the expert instructors. Participants will also benefit from the opportunity to engage in Q&A with instructors.
Award of "Passport to Proficiency"
Participants who have completed all Units will receive a certificate reflecting their proficiency in the essentials of the Export Administration Regulations.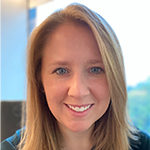 Jennifer McGinn
Compliance Director/ General Counsel
Defense Maritime Solutions, Inc.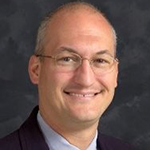 Bob Vander Lugt
Partner
Little, Rothwell & Vander Lugt, PLLC