Pre-Conference Extras
November 28, 2023
Workshop A
FCPA Basic Training: A
Step-by-Step

Guide to Key Requirements, Enforcement Actions and Settlements (In-Person only)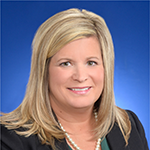 Susanne M. HancharAssociate Vice President – Global Ethics and Compliance, Anti-Corruption & InvestigationsEli Lilly and Company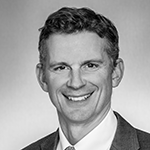 Brian E. SpearsPartnerSpears Manning & Martini LLC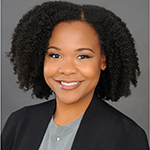 Shannon StokesAssistant General Counsel Legal & ComplianceWorld Fuel Services
In-Person Only
Our Workshop Faculty will take a deep dive into critical FCPA compliance components; and lay the foundation for the main conference discussions. Workshop participants will gain a solid foundation through smaller-group learning, interactive Q & A, and will benefit from speaker-prepared reference materials to take back to the office after the conference.
Topics for discussion include:
Who is included in the FCPA

Foreign Subsidiaries and Private Issuers, joint venture partners — who qualifies?
A geographic breakdown and discussion on the full reach of the FCPA
What is the potential exposure for employees, executives and board members?

A look at some of the important domestic and global enforcement agencies, including their roles and jurisdictional reach
The core components of the DOJ Compensation Clawback Pilot program
An

in-depth

look at some of the new and intensifying risks affecting organizations and their employees:

Individual criminal liability
Civil liability
Corporate culture implications
Reputational damage
Whistleblower complaints

What it truly means to "pay, offer or promise to pay, or authorize the payment of anything of value to a foreign official in order to influence any act or decision of the official in order to obtain or retain business"
The classification of exactly who a "foreign official" is under the FCPA; and expectations for working with representatives and employees of

state-owned

organizations
Clarification of "anything of value"; including:

Gifts and entertainment
Travel
Charitable and political contributions

Available exceptions under the FCPA
Orchestrating payments:

Reasonable and bona fide expenditures
Monitoring and

third-party

due diligence
Agents/Consultants/Joint venture partners
Customs agents and brokers

What it means to maintain records that "accurately and fairly" reflect transactions
Workshop B
The Nuts and Bolts of DOJ's Guidance and the Core Components of an Effective Compliance Program: From Risk Assessments, Internal Controls and Policies, to
Third-Party

Management (In-Person only)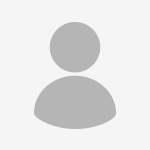 Marnee RandTrial Attorney, Corporate Enforcement, Compliance, and Policy Unit, Fraud SectionU.S. Department of Justice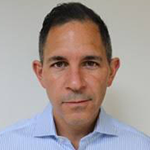 Frederick RatliffManaging Counsel, Anti-CorruptionShell
In-Person Only
The DOJ announced significant updates to its corporate compliance programs guidance, corporate criminal enforcement policies, as well as an increase of enforcement resources to address national security concerns.
The updates to the Guidance send a clear message that DOJ continues to heighten expectations, and will closely evaluate the design and effectiveness of compliance programs.
This practical session — designed for organizations with diverse size, operational and organizational complexities, and varying resources — will delve into the finer points of the DOJ Guidance, and the building blocks for an effective compliance and third-party management program, including:
Developing your risk profile, conducting risk assessments and identifying compliance weak spots
Customizing your program by developing an understanding of the current state of affairs; finding out what risks already exist; and documenting the key company processes, systems, and transactions that need to be monitored
Mapping out the potential risk contact points that exist throughout the company
Best practices for periodically updating risk assessment priorities
How to continuously test the effectiveness of a compliance program, to show that it is improving, adapting and sustainable
Satisfying obligations to report on the status of the compliance program
Monitoring and auditing compliance program components, as well as reporting on current or anticipated enhancements
How to truly know if your program is working—and when to sound the alarm
What it now takes, and the extent of due diligence required for your program to be "reasonably designed"
When and how much due diligence to perform for an ongoing, existing

third-party

relationship
When and how much to train third parties
Identifying the solutions and applications that are needed to

risk-rank

transactions and geographic regions; to readily identify areas that require enhanced

third-party

due diligence
Best practices for advising the organization on internal controls; including through legal, compliance and financial perspectives
Identifying common examples of inadequate internal controls and related program deficiencies to avoid
Main Conference

Pre-Registration

Welcome Cocktail Reception

Sponsored by:
Main Conference Day 1
November 29, 2023
Main Conference Day 2
November 30, 2023
Networking Breakfast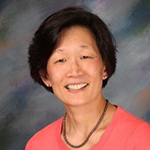 Katherine ChooVice President and Chief Counsel, Global Investigations General Electric Company
Michael OrtweinAssistant General Counsel & Chief Compliance OfficerGeneral Motors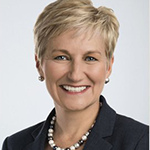 Kathryn AtkinsonMember, Firm ChairMiller & Chevalier Chartered
40th Annual Conference Spotlight: Former FCPA Unit Chiefs Discuss the Evolving Impact of FCPA Enforcement on Corporate Culture, Risk Management and Compliance Programs – and Predict What's Next (In-Person and Livestream)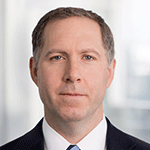 Christopher CestaroPartnerWilmer Cutler Pickering Hale and Dorr LLP
David LastPartnerCleary Gottlieb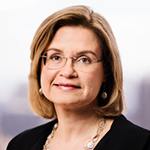 Kara BrockmeyerPartnerDebevoise & Plimpton LLP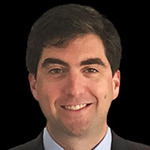 Daniel KahnPartnerDavis, Polk & Wardwell LLP
Join us for a look back until now with Former FCPA Unit Chiefs — and perspectives on the year ahead as developments continue to unfold.
Track 1: Monitorships, DPAs and the Broader Compliance Lessons Learned: Companies and Former Monitors Discuss Life During and After a Monitorship and DPA (In-Person and Livestream)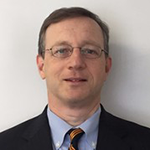 Andrew GentinChief, Corporate Enforcement, Compliance, and Policy Unit, Fraud SectionU.S. Department of Justice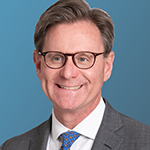 Billy JacobsonPartnerJacobson Lopez LLC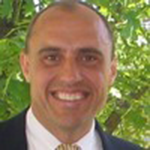 Patrick MurphySenior Vice PresidentGlobal Head Litigation and Investigations Fresenius Medical Care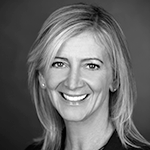 Sam PailcaAssociate General CounselMicrosoft

Michael Anders SkriefPrincipalPwC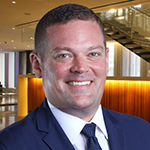 Robert A. JohnstonPartnerLowenstein Sandler LLP
Join in-house compliance executives and leading outside counsel, as they delve into the lesser known, "behind the scenes" realities of navigating through a monitorship and DPA.
Topics of discussion include:
Lessons for preventing a breach of a DPA
Insights on the process, criteria and selection of monitors
Best practices for managing an independent compliance monitorship
Promoting systemic change within organizations through interdepartmental cooperation
Preserving business continuity and addressing stakeholder considerations
Deterring future misconduct: Concrete examples of policy and training upgrades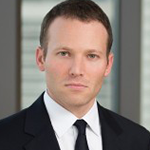 Adam YoffieSenior Corporate Counsel, Litigation and Government InvestigationsBristol Myers Squibb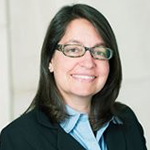 Mara SennExecutive Global Compliance LeaderGE Healthcare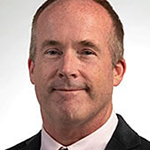 Matthew WernerSVP, Chief Compliance & Data Privacy OfficerBio-Rad Laboratories
During this smaller-group session, participants from your industry will convene separately for smallergroup networking and compliance benchmarking. Expand your industry-specific network, and exchange best practices for managing heightened risks that are unique to your business and industry.
Topics for discussion include:
DOJ enforcement updates in the life sciences context
How the life sciences industry is updating messaging app policies, procedures, and monitoring
The latest on managing unique, evolving bribery risk factors for sponsors and CROs
Life Science-specific considerations for measuring the effectiveness of compliance programs
Networking Break (In-Person and Livestream)
Special Interview (In-Person and Livestream)
BREAKOUT SESSIONS D (Select one session)
Track 1: Interactive Benchmarking Series – Ephemeral Messaging and Retention Systems: Determining if Your Compliance Function is Fully Equipped to Govern the Use of Personal Devices, Messaging Apps and More (In-Person and Livestream)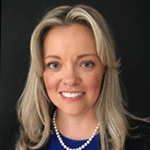 Candy LawsonSVP, Chief Compliance Officer and Senior Deputy General Counsel Comcast (UK)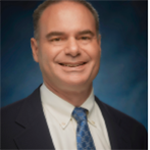 Peter BlumbergManaging Director, Legal Compliance and InvestigationsFedEx Express
David C. RybickiPartnerK&L Gates LLP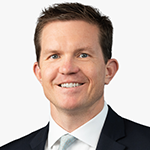 Benton CurtisPartnerMcDermott Will & Emery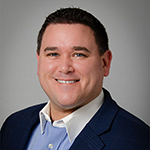 Stephen O'MalleySenior Managing Director, Digital Investigations & DiscoveryJ.S. Held, LLC

Brian OngSenior Managing DirectorFTI Consulting
The new regulatory expectations for retaining business records and correspondence
Updating written policies governing usage, maintenance, and retention
What is now expected for retention of business records and correspondence, and how is industry overcoming hurdles to implementation?
The continuing impact of the global pandemic on corporate use of messaging platforms, and how increased usage has impacted compliance
The necessary skillsets that are required for compliance officers
Track 2: What It Now Takes to Successfully Defend Your Compliance Program to the Agencies: Leading Practitioners Share Key Takeaways and Concrete Examples of Unintended, Costly Missteps (In-Person only)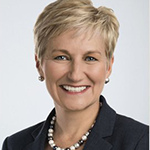 Kathryn AtkinsonMember, Firm ChairMiller & Chevalier Chartered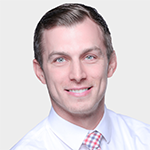 Andrew ColesPartnerResolution Economics LLC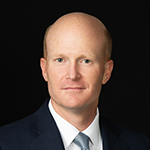 Daniel GroomsPartnerCooley LLP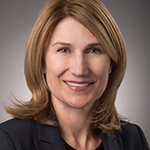 Corinne A. LammersPartnerPaul Hastings LLP
Demonstrating that companies are designing and implementing effective compliance systems and controls
Highlighting that the programs are "well designed" and work in practice
Highlighting the processes for assessing risk and that a program is tailored to match those resources to the specific risk profile
Demonstrating that a program is working — and how
Real-world examples and stories — and their compliance lessons
Track 3: Developing a Global ESG Compliance Program: The Changing Landscape of ESG and Its Interplay with Anti-Corruption (In-Person only)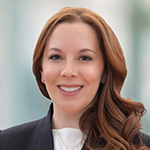 Holly CarrManaging Director, ForensicsBDO USA, P.A.
Claudius SokenuChief Administrative Officer, General Counsel, and Corporate SecretaryUnisys
How a company's reporting on ESG activities can affect the accuracy of its books and records
Adjusting your third party questionnaires to capture additional ESG concerns, such as how diversity is handled and what environmental goals a third party has
Leveraging data to assess potential violations, climate risks and compliance issues
Identifying potential human rights risks associated with business operations and conducting human rights impact assessments
Assessing self-reported information provided by third parties to assess the overall level of ESG risk
Legal Think Tank
Track 4: The Finer Points of Settlement Negotiations and Post-Resolution Discussions with the Agencies (In-Person only)
In this interactive session, our panel of experts will guide the conversation on best practices for navigating resolution discussions.
Designed as a practitioner led, "closed door discussion," speakers and participants will:
Unpack the nuances of negotiating DPAs
Review what to expect during the post-resolution period
Examine the Cognizant case – and the legal significance of:

the recent decision
the outlook on internal investigations
expectations for – and the impact on – cooperation credit
Networking Luncheon

(In-Person only)

Global Anti-Corruption Advisory Board Luncheon (*Open to Advisory Board Members Only)
Track 1: The Anatomy of Whistleblower Complaints and Hotlines – The Good, The Bad & The Ugly: Practitioners Share Lessons Learned When Conducting Interviews, Managing Claims and the Reward Process (In-Person and Livestream)

Creola KellyChief, Office of the WhistleblowerU.S. Securities and Exchange Commission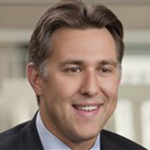 Brian E. KowalskiPartnerLatham & Watkins LLP

Brian MichPartnerControl Risks
Maximizing the use and effectiveness of hotlines
Internal reporting vs. proceeding directly to an SEC complaint
Are whistleblower complaints and internal reporting mechanisms competing systems?
Have more employees reported directly to the agencies after recent rulings and awards; if so, why?
To what extent whistleblower complaints are an accurate measure of workplace culture?
What are the public and corporate impacts of whistleblower awards?
Internal Think Tank: Brazil & Mexico
Track 2: A New Era of Anti-Corruption Enforcement? Recent Political Changes and their Anticipated Impact on Corporate and Individual Liability (In-Person only)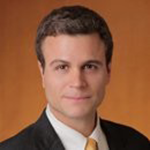 Gerald MoodyAssistant Chief, FCPA Unit, Fraud SectionU.S. Department of Justice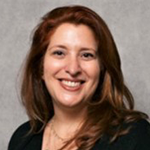 Marisa PeresDirector, Compliance & Data Privacy, AmericasNissan Motor Corporation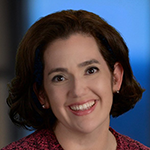 Maria Gonzalez CalvetPartnerRopes & Gray LLP

Lisa VicensPartnerCleary Gottlieb
In this session, our panelists will explore the anticipated effects of new Administrations in Brazil and Mexico.
The potential for increased FCPA and local enforcement for companies that operate in Brazil and Mexico, as well as their legal and compliance executives
Legislation vs. enforcement in Mexico and Brazil: Dissecting the roles and responsibilities of agencies at the federal, state and municipal levels
How the key local and international agencies will interface with companies
Contrasting enforcement risks for local and multinational companies
Networking Break (In-Person only)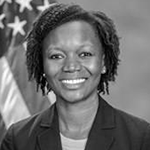 Lorinda LaryeaPrincipal Deputy Chief, Fraud SectionU.S. Department of Justice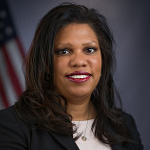 Tracy PriceDeputy Chief, FCPA UnitU.S. Securities and Exchange Commission

Richard NephewCoordinator on Global Anti-CorruptionU.S. Department of State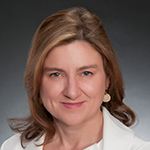 Iris BennettPartnerSteptoe & Johnson LLP
PART I
PANEL DISCUSSION: Participants will gain further insights on cross-agency coordination and investigations.
PART II
OPEN AUDIENCE Q&A: Engage with the panelists through an extended opportunity for open Q&A with key enforcement and government officials – or feel free to submit your questions to: [email protected]. Your questions will be asked on an anonymous basis.