With a host of new investigations, geopolitical shifts, enforcement announcements, and compliance updates, this is the year to connect with corporate practitioners from various industries, while gaining strategic guidance on enhancing your compliance programs.
We have completely revamped the agenda for the 2023 conference, specifically addressing the daily challenges you encounter. Our focus goes beyond content, as we have also amplified networking opportunities with like-minded FCPA and anti-corruption professionals.

The Big Debate! Compensation Clawbacks: A Deterrent or A Detriment? Leading Practitioners Make Their Case
As you navigate the grey areas of compensation clawbacks, don't miss this highly anticipated debate on the pros and cons, and practical challenges that will surely keep you on your toes for the year to come. Audience members will determine the winning debate team via anonymous polling.
Both entertaining and informative, join us as we hear invaluable perspectives on the new horizon of risk and liability exposure for companies and individuals.

Interactive Compliance Benchmarking Series
Designed as interactive discussions on hot button compliance challenges, these engaging sessions will provide practical, real-world takeaways. A key opportunity to benchmark with a myriad of industries. Compare your compliance approach via anonymous audience polling! Sessions Include:
Operationalizing New DOJ Guidance and Policies: How Companies are Upgrading Their Programs
Compensation Incentives and Clawbacks Pilot Program: Working Through Complex Risk and Compliance Issues
Revisiting Third-Party and Supply Chain Due Diligence and Monitoring: The Newest Rules of the Road

Enhanced Focus on Ephemeral Communications and Message Retention Systems
Unpack some of the most pressing, high stakes issues, compliance successes and worst case scenarios during two new sessions:
Ephemeral Communication, Cooperation and DOJ Expectations: The Newest Risks on the Line – from Employment Litigation, Data Privacy to FCPA Penalty Exposure
Ephemeral Messaging Retention Systems: Ensuring Your Compliance Function is Equipped to Manage the Use of Personal Devices, Messaging Apps and More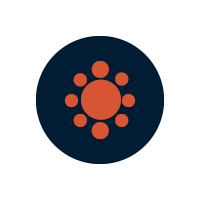 Chief Compliance Officer Roundtable
Chief Compliance Officers are invited to join this one-hour, smaller-group discussion where we will talk through some of the biggest issues keeping you up at night-FCPA and beyond!
In addition to discussion of substantive topics, we will also delve into the evolving CCO function, and the lesser-known rules for making the right calls under pressure.
A truly unique opportunity to update your blueprint for 2024-and expand your CCO network!

Future of FCPA Compliance Series
With so many developments, the future of FCPA compliance happens now! Prepare for 2024 and compare notes on the newest, emerging challenges, including a new session on leveraging AI for legal matters, due diligence and monitoring.

40th Annual Conference Spotlight with Former Unit Chiefs
Former Unit Chiefs from the DOJ and SEC will discuss the evolving impact of FCPA enforcement on corporate culture, risk management, self-reporting and compliance programs – by taking a look back and also predicting what's next for companies and individuals.

Revamped Breakout Sessions on Investigations & Enforcement
These critically important sessions will delve into the latest complexities of cross-border investigations, privilege, individual accountability, whistleblower complaints, as well as lessons from recent monitorships, NPAs and DPAs.

Legal Think Tank – Investigations & Enforcement Case Study – The Cognizant Case and Outsourced Investigations
Designed as a "closed door," smaller group discussion, legal practitioners will convene on what constitutes an "outsourced" investigation, the impact, as well as the motions and potential remedies available.