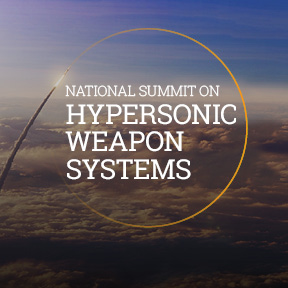 April 26–27, 2022, National Harbor, MD
American Conference Institute presented an outstanding and comprehensive two day Hypersonic Weapons Systems Summit covering topics from Hypersonic Detection, High Temperature Material, Testing & Software Simulation, and Thermal Protection amongst many of the sessions covered. The Summit included 5 Keynote Sessions leading off with Dr. Yvette S. Weber, SES, Associate Deputy Assistant Secretary of the Air Force for Science Technology and Engineering, followed by LTG Neil Thurgood, USA, Director, Hypersonics, Directed Energy, Space and Rapid Acquisition, Office of the Assistant Secretary of the Army (Acquisition, Logistics and Technology), USA Rapid Capabilities Office, Michael White, Principal Director for Hypersonics (PD,H), Office of the Under Secretary of Defense for Research and Engineering/Modernization, DoD, and Dr. Victoria Coleman, Chief Scientist, United States Air Force, U.S. Department of Defense. Eight engaging panel sessions and peppered with delegate questions each day were featured and over twenty-five key defense contractors and top research Scientists from National Laboratories and Academia including Purdue University, University of MN, University of IL, Urbana-Champaign, University of TX, and DoD & Government agencies ranging from INDOPACOM, USAF, and U.S. SPACE FORCE all were very engaging with delegates.
---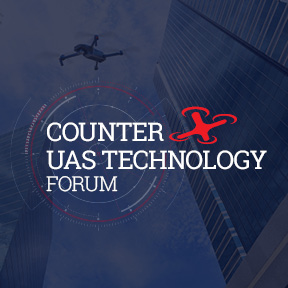 May 24–25, 2022
American Conference Institute presented an exclusive and cutting-edge Congress on Counter Unmanned Aircraft that ran the gamut of Subject matter Experts discussing the most critical and timely CUAS needs, requirements, new initiatives, and opportunities to a large crowd over two days. A memorable Keynote by Troy Miller, Deputy Commissioner at U.S. Customs and Border Protection, U.S. Department of Homeland Security discussed CUAS at the U.S. border followed by The Honorable Nickolas Guertin, Director, Operational Test & Evaluation, Office of the Secretary of Defense addressing the delegates on DOT&E Advancements in Counter UAS Capabilities and way ahead. Other highlights were multiple panels sessions from major defense firms and DoD discussing Directed Energy Weaponry and a remarkable panel from the Defense Science Board Task Force on Counter Autonomy that was composed of ARFL, Army USD(R&E), and former AF Chief Scientist, Dr. Mark Maybury. Army rounded out the Congress covering "Closing the Gap: Countering Small UAS Capability Development and S&T development at Army DEVCOM, ARL. The Joint Artificial Intelligence Center (JAIC) Keynote by Director, Lieutenant General Michael Groen, USMC added in his dynamic talk on A.I. and the R&D in future CUAS capabilities for the Joint All Domain C2. The program wrapped up with a compelling focus from Northrop Grumman, general Atomics Aeronautical Systems, Inc. and Dedrone on "Dual-Use CUAS Technologies for the Warfighter and Homeland."
---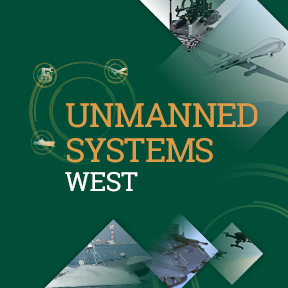 September 29–30, 2022
American Conference Institute presented a very highly anticipated West Coast Conference on "Unmanned Systems" to an eager and engaging delegation of DoD, Government, and Industry Unmanned Systems Subject Matter Experts. The sessions included multiple panels that included key Navy, Government & Army speakers where respective expertise from Ground, Robotics, Sea & Air domains all took their deep dives into UxS. Leading off with a critical "Redefining the Autonomy Battlespace: Connective Tissue for Mission Autonomy" delivered by Captain Patrick Thien, USN, Deputy Director, Surface and Mine Warfighting Development Center (SMWDC), Mine Warfare Division, Mike Atwood, Senior Director, Advanced Programs, at General Atomics Aeronautical Systems, Inc., Mike Tall, Senior Scientific Technical Manager (SSSTM), Project Overmatch Autonomy Lead, Integrated Autonomous C4ISR, Naval Information Warfare Center (NIWC) and rounding out the panels was Dr. Nick Ernest, Chief AI Architect, at Thales USA.
Other highlights included a comprehensive keynote on UAS Needs Requirements: Naval Air Forces, U.S. Pacific Fleet delivered by Bryan Scurry, SES, Executive Director, Naval Air Forces, U.S. Pacific Fleet and the topic Test and Evaluation of Unmanned Systems – Shifting Left and Looking Right by Chris Henry, Deputy Director, Naval Warfare, Office of the Secretary of Defense, Director, Operational Test & Evaluation and finally Kevin D. Stamey, SES, Director for Information Dominance Programs, Office of the Assistant Secretary of the Air Force, Acquisition, Technology and Logistics (AT&L) covering the AF R&D and Digital Transformation. The program also featured a very engaging panel on Air Force UAS Applications for Adversary Air and More! Featuring Air Combat Command, ARFL, and Industry. DoD Robotics Systems and civil Law Enforcement Needs Requirements was a memorable panel session as did the special presentation from DHS/Customs and Border Protection delivered powerfully by Keith Jones, Executive Director, Domain Awareness Security Operations, U.S. Customs and Border Protection, Air and Marine Operations.
The end of day highlights on the inaugural session featured Captain Ben Cohen, USMC, Director, NavalX SoCal Tech Bridge, as the new Director, CAPT Cohen delivered a compelling talk on SoCal Tech Bridge NavalX Industry Innovation Needs and Requirements. Final highlights of a veteran remembrance focus were very touching presentation from Ray Chaney, San Diego Chapter Board member at the Gary Sinise Foundation (American Conference Institute chosen charity). Refreshments & a high level of networking ended with a General Atomics Aeronautical Systems Inc. sponsoring Reception that was heavily attended by all delegates until sunset in sunny San Diego.
---
Exclusive Speaker Interview – Michael McCarthy
---
Unmanned Systems Naval X Session