Join us at ACI's 4th annual virtual Advertising Claims Substantiation Forum as our faculty of advertising industry stakeholders, government enforcers, consumer protection groups, and counsel guide you through the latest happenings and common challenges in advertising claims substantiation.
As pandemic fears keep shoppers out of brick-and-mortar stores, retailers and brands have had to adjust their business practices mainly through e-commerce to stay connected with consumers. Increased reliance on direct-to-consumer promotion has resulted in a shift away from traditional techniques and put more pressure on companies to ensure their products stand out, while at the same time compliantly adhering to the core tenet of advertising: claims substantiation.
Don't miss this opportunity to align your practices with regulator priorities and expectations.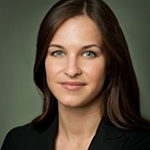 Kathryn Farrara
Associate General Counsel, NA – Marketing
Unilever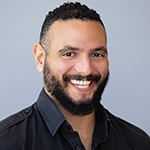 Gabe Martinez
Senior Director of Legal – Strategic Growth and Marketing
The Clorox Company
GOVERNMENT & CONSUMER GROUP REPRESENTATIVES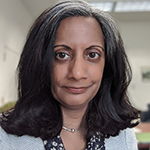 Serena Viswanathan
Acting Associate Director
Division of Advertising Practices, Bureau of Consumer Protection
Federal Trade Commission (Washington, DC)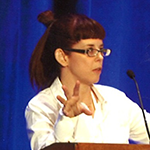 Kathleen Dunnigan
Senior Attorney, National Advertising Division
BBB National Programs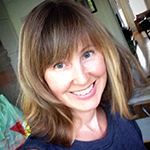 Angela Tiffin
Senior Attorney, Children's Advertising Review Unit
BBB National Programs
FEATURED INDUSTRY SPEAKERS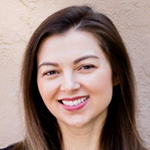 Svetlana Walker
Vice President & Deputy General Counsel – Global Growth and KCNA Baby & Child Care
Kimberly-Clark Corporation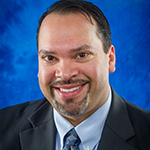 Randy Liebowitz
Global Food Regulatory Senior Counsel
PepsiCo, Inc.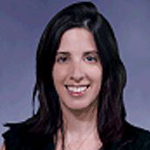 Limor Robinson Mann
Chief Oral Care Marketing Counsel, Global
Colgate-Palmolive Company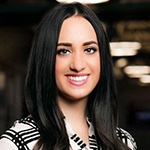 Randi Schumacher
Deputy General Counsel
Nutrabolt (Boise, ID)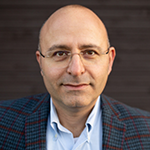 Stefano Liparoto
Senior Regulatory Manager, Regulatory & Scientific Affairs
Smoke & Grill
RedArrow, a Kerry Company
FTC's Endorsement Guides and strategies for compliant influencer marketing and consumer social media reviews
New initiatives being implemented by NAD and CARU to promote truth in advertising claims, including Fast-Track SWIFT and Complex Track
The overarching impact of COVID-19 on claims substantiation across a variety of wellness products with a focus session on structure function vs. health claims
Understanding the intricacies of properly substantiating environmental claims from a domestic and international perspective
How to apply lessons learned from decisions in recent class action cases to arrive at best practices for strengthening your defense
Necessary proofs for making a country of origin claim and anticipated changes to the requirements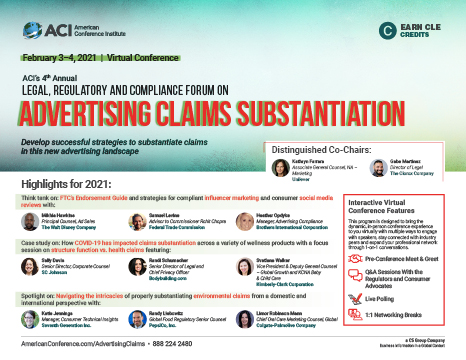 Conference Program
Flip through our 2021 conference brochure and discover what's new this year.
View Program
In-house counsel and business executives responsible for:
Advertising and Promotion
Social Media
Digital Marketing/Communications
Corporate Communications
Interactive Marketing
Entertainment/Media
Emerging Technologies
Brand Management and Development
Crisis Communications
Public Relations
Intellectual Property
Privacy
Outside counsel with practices in:
Advertising
Marketing
Retail Law
Entertainment/Sports/Media
Privacy
Intellectual Property
Technology and Digital Media
PAST PARTICIPATING COMPANIES
2U
3M
Alexion Pharmaceuticals Inc
Allergan
Almirall LLC
Amerifit Pharma Inc
Applied Marketing Science Inc
Bayer
Beiersdorf Inc
Better Mortgage Corporation
Bodybuilding.com
Boots Retail USA
Capital One
Chanel
Chattem Inc
ClickBank
Constellation Brands Inc
Coty Inc
DBV Technologies
DSM
Emd Serono
EuroPharma Inc
Facebook Inc
FoodScience Corporation
Framework Solutions Inc
General Mills
GoDaddy.com, LLC
Gojo Industries Inc
Goldberg Kohn
Gorilla Glue Company
Gowling WLG Canada
Health Insurance Innovations
Henkel
i-Health Inc – DSM
JT International SA
Kao USA Inc
LifeVantage Corp
Loeb Enterprises LLC
McCarter & English LLP
MegaFood
MMR Strategy Group
Monat Global Corp
Morgan Lewis & Bockius LLP
Mylan Pharmaceuticals
Natures Way Brands
Nestle Health Science
Newell Brands Inc
Nutrawise Health & Beauty Corp
Oak Lawn Marketing International Inc
Oakland Law Group PLLC
OFD Foods Inc
Pacira BioSciences Inc
Perrigo Co Plc
Pharmavite Corporation
Philip Morris International
Piping Rock Health Products
Pizza Hut LLC
Plexus Worldwide
Price Chopper Supermarkets
Purdy Smith
Reden & Reden APC
Restaurant Brands International
SC Johnson Commercial Markets Inc
Scynexis Inc
Selective Insurance Group Inc
Shook Hardy & Bacon LLP
Steptoe & Johnson LLP
Subaru of America Inc
T Mobile
Target Corp
Telemundo Network Group
The Proactiv Company LLC
TherapeuticsMD
Truegenics
Turning Point Brands Inc
Veeva Systems
VeriSign
Viacom
Zynerba Pharmaceuticals Inc.
Accreditation will be sought in those jurisdictions requested by the registrants which have continuing education requirements. This course is identified as nontransitional for the purposes of CLE accreditation. Learn More