Find solutions to the challenges of substantiating claims in this new era of advertising
Join us at ACI's 3rd annual Advertising Claims Substantiation Forum in New York City as our faculty of advertising industry stakeholders, government enforcers, consumer protection groups, and counsel guide you through the latest happenings and common challenges in advertising claims substantiation.
Direct-to-consumer promotion through multiple channels of communication and social media platforms have taken over and changed the way we advertise. However, advertising's core tenant of claims substantiation is an unwavering constant. As such, it is of critical importance to ensure that the proper claim substantiation exists within these new, dynamic, and constantly evolving modes of communication.
Think tanks on how to substantiate claims in the evolving era of social media, influencers, and native advertising with:
Jennifer Malloy
Associate General Counsel
Guthy-Renker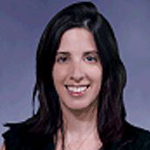 Limor Robinson Mann
Chief Oral Care Marketing Counsel
Colgate-Palmolive Company
Mikhia Hawkins
Senior Counsel
Viacom
Zoila Mena Harpin
Assistant General Counsel
GoDaddy
Ad correction and crisis management war room with:
Ann Hirsch
Vice President and Associate General Counsel
Pernod-Ricard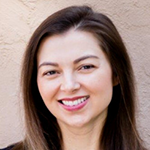 Svetlana N. Walker
Associate General Counsel, Baby & Child Care
Kimberly-Clark Corporation
Symposia on the new enforcement priorities of government and consumer watchdog groups with:
Christopher Miller
Attorney
FTC
La Toya Sutton
Attorney
NAD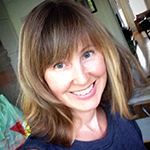 Angela Tiffin
Senior Attorney
CARU
John Abel
Senior Deputy Attorney General
Pennsylvania Office of Attorney General
Christina Poturica-O'Neill
Senior Legal Associate
CARU
Shannon Smith
Senior Assistant Attorney General and Chief of the Consumer Protection Division
Washington Office of the Attorney General
We're here to help you navigate this challenging new advertising landscape, and address the puzzlement of:
1

Promotional claims made by celebrities and influencers
2

Evolving FTC and NAD requirements
3

Supporting product claims in a virtual environment
4

Product pricing claims
5

Differing standards for international advertising claims
6
Changing CARU guidelines for a child audience
7

Proper usage of country of origin claims
8
Environmental claims
9

Differentiating the substantiation requirements for
manufacturers
and
retailers
10

Ad correction post-release
Learn from and network with top professionals from:
3M
Avon
Colgate-Palmolive
CRN
FoodScience Corp.
GoDaddy
Hilton
Kimberly-Clark
Pernod-Ricard
Petco
RB Health
Sprint
Viacom
Xymogen
Register now to take advantage of our Early Bird Rates!
Obtain additional insights at our workshops:
A. Advertising Claims 101 – The Building Blocks of a Successfully Substantiated Advertising Claim …and as a bonus for those of you who work with FDA-regulated consumer products, we are pleased to offer our Working Group on
WHAT PAST ATTENDEES HAVE TO SAY
"Excellent content. Extremely relevant for current work."
"The conference was just awesome! From the speakers to the visual presentations it was a very informative and amazing conference to network and learn."
In-house counsel and business executives responsible for:
Advertising and Promotion
Marketing and Advertising
Social Media
Digital Marketing/Communications
Corporate Communications
Interactive Marketing
Entertainment/Media
Emerging Technologies
Brand Management and Development
Crisis Communications
Public Relations
Intellectual Property
Privacy
Outside counsel with practices in:
Advertising
Marketing
Retail Law
Entertainment/Sports/Media
Privacy
Intellectual Property
Technology and Digital Media